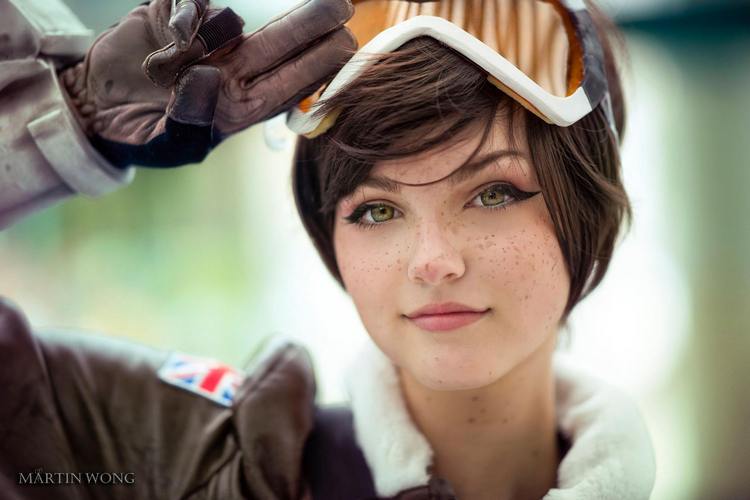 People about Cosplay...
What is the appeal of cosplay?
There are so many things, and most people have different reasons. Some people go to an anime convention and see the costumes, some just love a character so much they want to be them, some like performance, while others are more into the crafting.

The main reasons I started, and still, cosplay, are the crafting elements and being able to bring my favourite characters to life. There's a huge challenge in planning how to bring some of these anime and video game characters into the real world.

One other thing that can be fun is the reactions of others. I get a lot of comments, mostly positive, on my costumes and people can tell how much work I put into my costumes. I'm not the best at the performance, but I got a lot of positive feedback this past weekend in the costume contest at a local con. It's my creative outlet and I love that there are people who accept cosplay. I have got some negative comments, mostly from people who don't approve of costumes, but the positive feedback and friends I have made through cosplay keep me going.
What is the fascination with cosplay? Why is cosplay popular?
I'm going to address this question from a different viewpoint. Why is cosplay popular amongst those that do it?

There is the factor of honoring the source material/fandom that you love. There is the creative outlet. Then there is the sharing of the work with other fans and making new connections with like-minded people. Getting complimented for your work can create a sense of accomplishment, as can having a photographer ask to take your picture. A three day event like a local comic-con or Anime/SF/Fantasy Convention can be more rewarding than a two week vacation in the tropics, to some people.

This all has a spillover effect, those that aren't doing it, see the results and fun that those that are having and want to do it themselves next time. This keeps the world of Cosplayers growing at a currently staggering amount. I'm staff on a 2,200 person Anime Convention and we are constantly amazed at the ~60% cosplay attendance.
What is the fascination with cosplay? Why is cosplay popular?
Ancient peoples dressed up as animals and gods. They dressed up as powerful characters of myth and reenacted stories that were important to them.

Modern people do the same. On Halloween, people dress as archetypes of many kinds, At Christmas, you see people dressed as Santa Claus in the US, reminding us to be kind to others, even if we don't put change in this particular pot.

Once, I was in an Indian restaurant and as I waited to be seated, I looked at pictures of a party at the restaurant. They had two people cosplaying Krishna and Radha.

I attend anime/manga gatherings and I know from talking to many, many people about this, that the drive to dress up as characters you love comes from wanting to participate more deeply in the narrative.

At Renaissance Faires, I was quite often told by people "this is my real self," as opposed to the normal worker bee they were during the week.

And then there is cosplay as a sales technique. Booth babes are hired at tech and industry shows because getting a dorky guy over to the table takes work. Geeky folks are cynical folks, but a pretty girl will draw many men without working at it. Once they are there, they must of course be engaged and thrilled by the tech, but the hook is the girl. Or in a maid cafe in Tokyo, having someone be kind to you, call you "Master" and do your bidding feels good, even if you're paying by the hour.

So, why cosplay? To engage with our mythical/narrative roots; to take on skills and powers that we don't normally have, in the context of ritual – or fun; as a visual hook to drive commerce; to enjoy, for a moment, the thrill of being something else than we are or who we feel that we really are.

We may not all cosplay, but we all play dress up from time to time. Next time you slip into tux or a really nice dress, think about the cosplay you're engaging in – what are you projecting? What makes this you different than the everyday you? What powers, skills, qualities are you pretending to have?