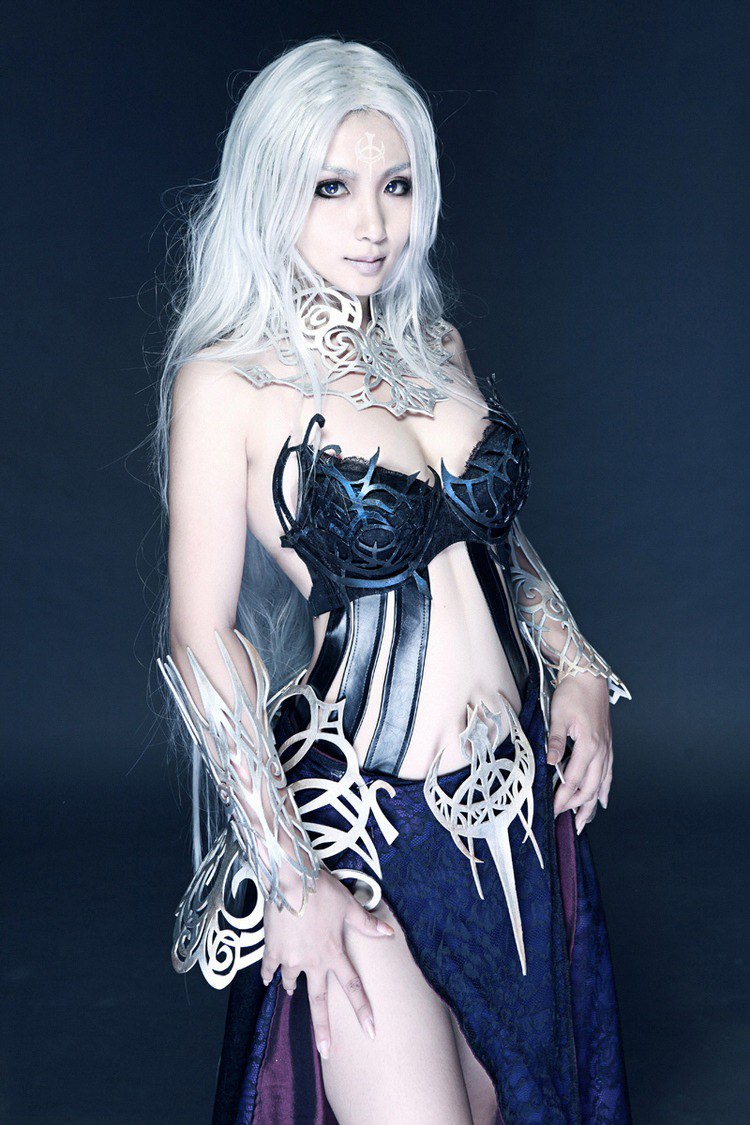 People about Cosplay...
As a cosplayer, what should I put on first? My cosplay/outfit or makeup?
Honestly it's all about what you personally find to work best, but for me I put on the costume first, or at least part of it.

For starters, it makes sure that the makeup doesn't stain the neck hole of your costume, if there is one. This way all you have to worry about is usually powder fallout and that can be cleaned easily. You could also cover part of your chest with a towel like a bib if you're really worried about stains.

If you're putting on a wig it also helps to not dirty that or have it in the way of your work.

Also I find that the makeup tends to look better with the pieces around it. Makeup that is over the top or has unnatural aspects will sometimes look really silly with your normal hair and clothes, so to save the worry that you're not doing it right, it helps to have the rest on. Especially when the wig comes on it all comes into place and you can do needed touch ups.

I often will only put on half the costume though. For example if the costume involves a jacket, belt, jewelry, etc that I can put on without touching the makeup, I'll wait until the end. This also helps the makeup since costume pieces might not be made with full mobility in mind and can weigh you down or prevent movement.
What should every first time cosplayer know?
Adding more things to the list:

Don't compare yourself to other cosplayers! They probably have a lot more experience than you!
There's no shame in buying your cosplay instead of making it yourself! For most first time cosplayers it's a huge responsibility. There is a lot of time, money, and dedication that is required to make even one cosplay.
When you go to an anime con for the first time take a friend with you. Not only will you have more fun, it is also a lot safer to play by buddy system rules.
When traveling to conventions always have a 'con survival' bag with you. It should include a water bottle, a notebook/paper and a writing utensil, basically make up for touch ups, and snacks. You can really put anything in your bag that you think you may need.
How do I get started with cosplaying?
I would recommend starting out with something simple.

At my very first anime convention, I only had about a month to prepare and didn't watch a lot of anime. I did Android 18 from Dragon Ball Z as I had most of her outfit already and had the right hairstyle for it. I only had to do a bit of alteration and get some extra items from eBay.

Each time I have cosplayed since then, I have expanded my range. I discovered I have a knack for props and makeup but am not very good at sewing. Therefore most of my best cosplays have involved some sort of prop or latex bloodwork. I am still practicing my sewing so I can incorporate that as well.

Play to your strengths and you'll soon discover which areas you prefer to work in.