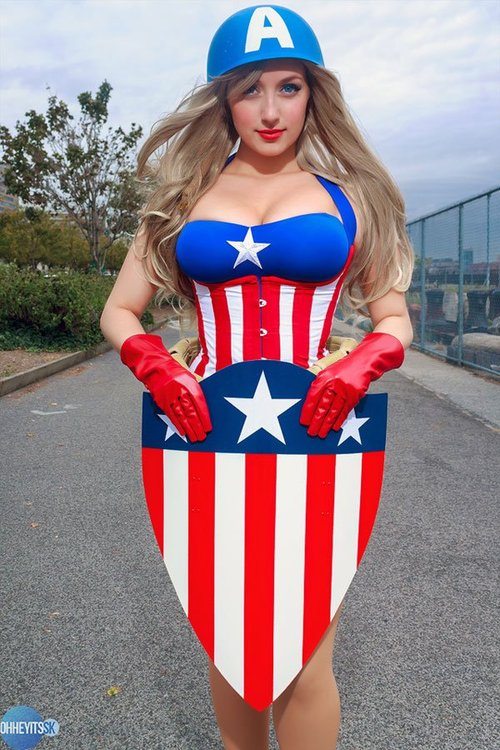 People about Cosplay...
What's your opinion on cosplay?
Cosplay is a fun way for fans of shows/movies to express themselves through their appearance. It also tests their creativity, and they get to meet people who share the same interests as them if they choose to go to cosplay conventions.

In my opinion, there's absolutely nothing wrong with cosplay. I don't see why people insult cosplayers simply because they think it's a waste of time, or that it's just plain silly. All they have to do is keep their mouths shut and not say anything rude. And complaining about cosplayers who haven't managed to look exactly like the character they're displaying as is stupid. They've put in so much effort to do something that they love, and here the a$$holes are, dissing them for enjoying themselves.

I'm not even a cosplayer, but I believe that they deserve to have a good time.
What should every first time cosplayer know?
There's a few things – one is that you you're going to get asked for pictures, especially if you cosplay a popular character.

For conventions, make sure that you have a way of carrying essentials on you, even if your costume doesn't have pockets. Perhaps make a simple bag to match your costume (same color as your outfit, or decorated with a suitable design, an example being a Jedi costume with the Jedi order symbol).

Wear your costume around before the convention, to make sure that you can move around in it, or that things don't start slipping/pinching/falling apart after a little while. At home, there's lots of time to make adjustments and fixes.

Don't worry if you're not as good as some of the veteran or professional cosplayers out there. Those cosplayers started somewhere too, and with practice, you too will eventually get good.
What is the fascination with cosplay? Why is cosplay popular?
I was always fascinated with cosplay and always wondered the reasoning behind it. Then last year I decided to try it out myself and see what I would think about it. I was completely surprised by the amount of anticipation I had for one making my own costume and two showing it off.

I think I'm officially hooked on cosplaying because it's just so much fun to do! The whole process of picking who you are going to be, planning out the costume and then wearing it is exciting! It kind of takes you out of your life and you transform into this other person for that day.

Another fun thing is that many other people enjoy your cosplay. This is usually their opportunity to see their characters in real life, I can't say how many drive by hugs I have gotten and many refer to your characters name (which always catches me off guard). For that day you receive a lot of love from others and I think that's usually what makes people want to do it again (at least for me), life has too many unhappy things so being able to create this happiness not only for yourself, but for others as well is a good feeling.