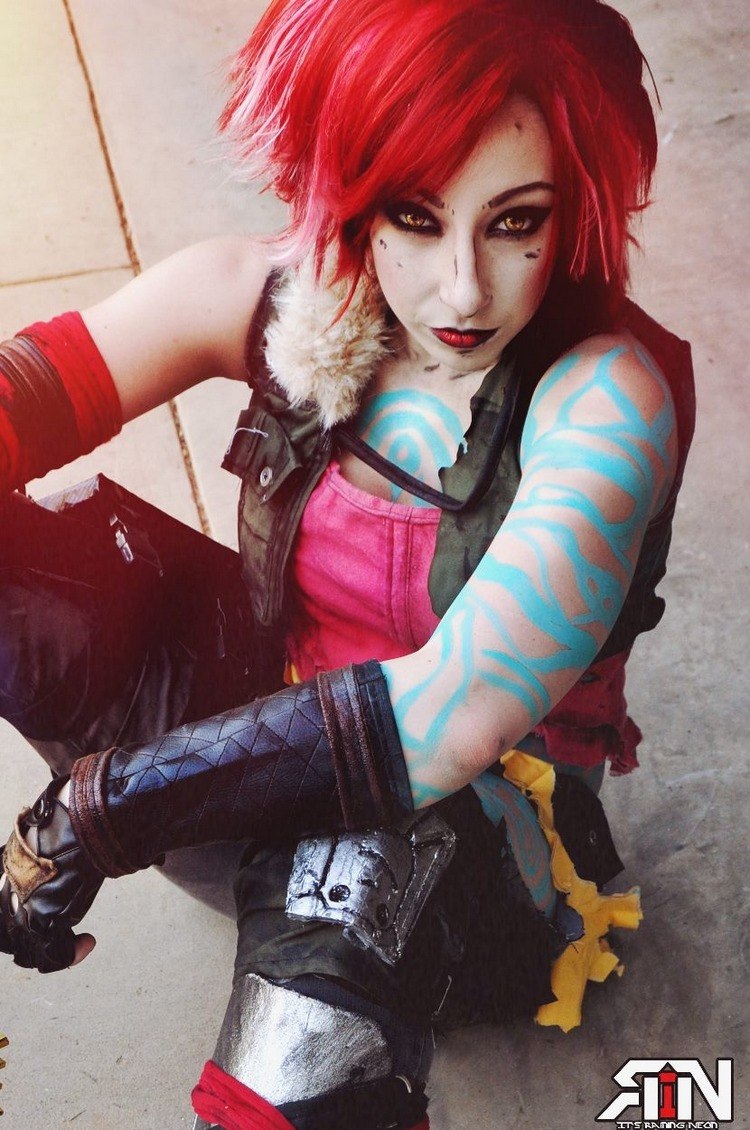 People about Cosplay...
Is it wrong to buy a cosplay? Does it devalue someone's participation in the "cosplay community"?
The only place it should really matter is in competition. Don't enter a workmanship based contest with something that you bought or commissioned, and don't take credit for the work of others.

That said, some contests have a category for commissioned or purchased costumes, you would be fine if you entered there.
As a cosplayer, what should I put on first? My cosplay/outfit or makeup?
Honestly it's all about what you personally find to work best, but for me I put on the costume first, or at least part of it.

For starters, it makes sure that the makeup doesn't stain the neck hole of your costume, if there is one. This way all you have to worry about is usually powder fallout and that can be cleaned easily. You could also cover part of your chest with a towel like a bib if you're really worried about stains.

If you're putting on a wig it also helps to not dirty that or have it in the way of your work.

Also I find that the makeup tends to look better with the pieces around it. Makeup that is over the top or has unnatural aspects will sometimes look really silly with your normal hair and clothes, so to save the worry that you're not doing it right, it helps to have the rest on. Especially when the wig comes on it all comes into place and you can do needed touch ups.

I often will only put on half the costume though. For example if the costume involves a jacket, belt, jewelry, etc that I can put on without touching the makeup, I'll wait until the end. This also helps the makeup since costume pieces might not be made with full mobility in mind and can weigh you down or prevent movement.
What's your opinion on cosplay?
Cosplay is a fun way for fans of shows/movies to express themselves through their appearance. It also tests their creativity, and they get to meet people who share the same interests as them if they choose to go to cosplay conventions.

In my opinion, there's absolutely nothing wrong with cosplay. I don't see why people insult cosplayers simply because they think it's a waste of time, or that it's just plain silly. All they have to do is keep their mouths shut and not say anything rude. And complaining about cosplayers who haven't managed to look exactly like the character they're displaying as is stupid. They've put in so much effort to do something that they love, and here the a$$holes are, dissing them for enjoying themselves.

I'm not even a cosplayer, but I believe that they deserve to have a good time.