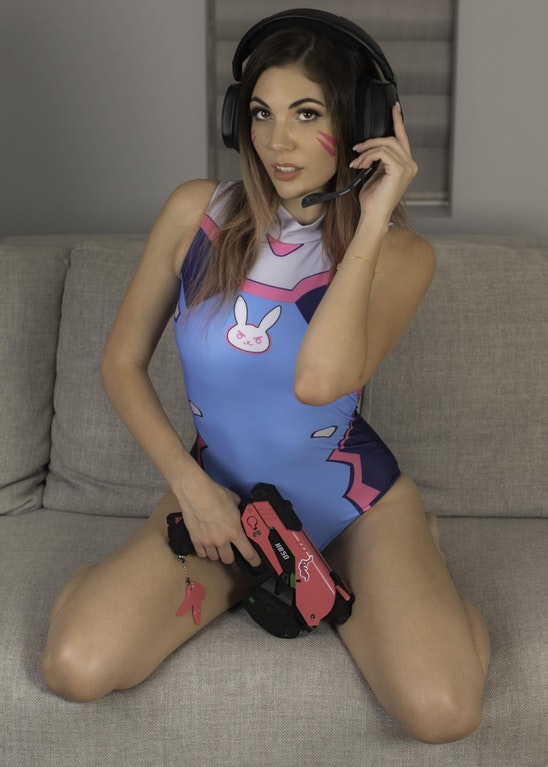 People about Cosplay...
What do you think of cosplay?
I have a rather complicated attitude towards cosplay and cosplayers.

Part of me think of them as rather silly. I mean, grown adult dress up in game/amine/comic book characters with homemade costume, and act like they're actually the character? Com'on…

But at the same time, I admire their creativity and bravery. Some of the costumes are really ingenious and of high quality! I mean, let's face it, game/anime/comic book characters often have the most unrealistic physic defying clothing. It takes some real creativity and talent to create it in 3 dimensional reality and to have the killer body to wear it.

Cosplayers are very passionate about their craft, which is something I can relate to and appreciate. If one of those days I can loose 30 lbs, I'll go dress up too.
What do psychologists think of cosplay?
Costume play is very powerful tool. Any role play, with or without costume, allows a person to express things with much less risk and responsibility. Through this self exploration proceeds unimpeded, and new behaviors are tested to see if they will be useful.

Constructively used, this allows becoming more oneself and testing of one's environment and abilities. I allows a person to test revealing things about themselves and see if it meets with rejection, and extend their comfort zones. It allows testing of fears, e.g., permitting a shy person to try being outgoing to see how well it works for them.

On the other hand, a costume, role or disguise also permits a person to enact their worst and most damaging behaviors anonymously. It is far easier to behave badly if one has a costume or role which hides the identity of the person both literally and figuratively.
Is it wrong to buy a cosplay? Does it devalue someone's participation in the "cosplay community"?
No, it is perfectly normal to buy a cosplay costume. Even professional cosplayers buy or get the costume made from someone else. However, making your own costume has a different thrill to it.

What is important though, is how you carry the costume and how much fun you're having while cosplaying.

As for "devaluing someone's participation" goes, some may feel that your cosplay is superior to them, when they took more efforts. However, it is not supposed to be that way as these things are done for fun.