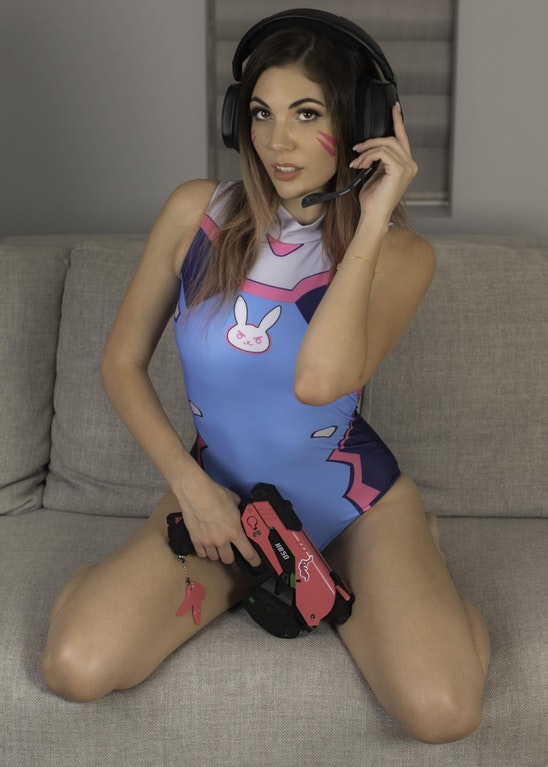 People about Cosplay...
What should every first time cosplayer know?
There's a few things – one is that you you're going to get asked for pictures, especially if you cosplay a popular character.

For conventions, make sure that you have a way of carrying essentials on you, even if your costume doesn't have pockets. Perhaps make a simple bag to match your costume (same color as your outfit, or decorated with a suitable design, an example being a Jedi costume with the Jedi order symbol).

Wear your costume around before the convention, to make sure that you can move around in it, or that things don't start slipping/pinching/falling apart after a little while. At home, there's lots of time to make adjustments and fixes.

Don't worry if you're not as good as some of the veteran or professional cosplayers out there. Those cosplayers started somewhere too, and with practice, you too will eventually get good.
What's your opinion on cosplay?
I have already emphasized elsewhere that I count cosplayers into the pretty small circle of subcultures that I consider "my tribe". And that I will never hesitate to defend them from detractors and ridicule, be it online or offline, wherever the need arises.

That said, my personal stance regarding the enjoyment of cosplaying is a bit more complicated than that. Because… well… personally, cosplaying doesn't really "work" for me. At least not in a certain sense.

See, right from the beginning of my anime career, I have always had this habit that I keep anime and real life strictly separate in my mind. In all sorts of ways, and for all sorts of good reasons.

As a result of this, I can admire the people and their awesome costumes, but I have a really, really hard time seeing the actual character "in it".

Two worlds…

Mind you, it's not the fault of the people. Originally my authenticity demands when it came to character reproductions were insanely high, anyway. Never mind cosplaying. For the longest time, I couldn't even accept 99% of the released anime figurines because deep down, I felt that "they didn't look right".

These days? Well, as far as authenticity is concerned: you only need to look at my shelf with several figures on it to realize that this demand has dropped at least somewhat… but yea, I still keep the worlds apart so strictly that it prevents me from emotionally accepting the "cosplay illusion".

Needless to say, I never discuss this with cosplayers. Because I fear they could misunderstand it as me disregarding their efforts. Or worse, as criticism of their designs or even their hobby. Which couldn't be further from the truth. On the contrary.

Because I find it awesome what they do. I always have and always will deeply respect cosplaying for the amount of underlying fandom that it expresses, as well as for the effort people put into it.

Whenever I see someone with an elaborate/authentic/cleverly made costume, I cannot help but doff my hat at the driving passion behind it. Perhaps I'm even a bit envious about it. Either way, if I see that someone is willing to invest that many hours into designing and creating something like that… then that gives him/her my respect and a boatload fan cred. In short, it basically earns you the status of "card-carrying elite fan" in my book.

So no, when I look at cosplayers, I don't see the character. But it still makes me happy – because I see a fan whose passion and efforts I wholeheartedly support and admire.
What do you think of cosplay?
I think cosplay is a bit of an art form. A lot of time goes into some cosplay, especially the more meticulous, detail oriented costumes. Because of that, it's more than just "dressing up" to me. I see it no differently than movie costumes or FX makeup in terms of seriousness. Some people even make careers into it. I assume some others are able to break into other careers like acting or the aforementioned FX makeup.

It's not everyone's cup of tea… and I respect that. However, there's a lot more that goes into cosplay than what people see at face value.