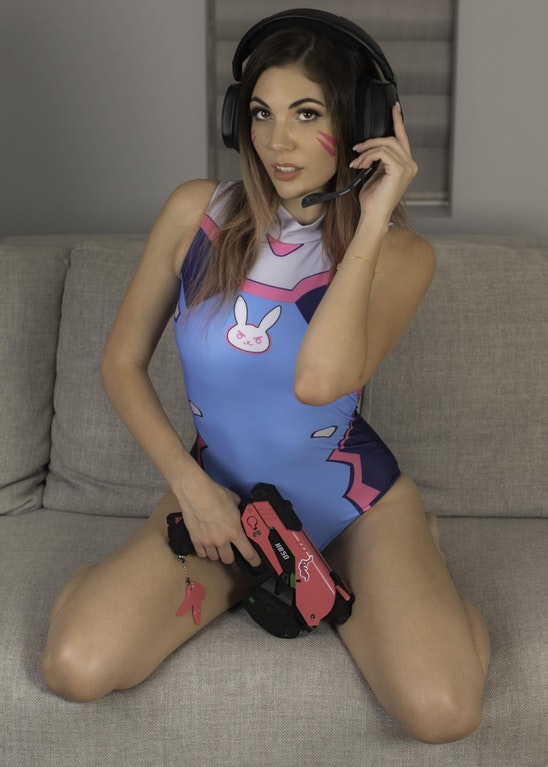 People about Cosplay...
Is it wrong to buy a cosplay? Does it devalue someone's participation in the "cosplay community"?
You absolutely do not have to make your own costume to cosplay! Made or bought, cosplay is cosplay. Cosplay is more than making an outfit. It can include makeup, wig styling, and prop making too, besides sewing the costume. Some people, like me, style their own wigs and do their own makeup, but can't sew or craft. Some people simply wear the costume and don't make any of it, and that's fine too. This cosplay elitism needs to stop, of course it isn't wrong to buy a costume. As long as you're having fun, you're doing it right.
What is the appeal of cosplay?
To me, it's equally a tribute to the property that I'm making the cosplay from, and the art form.

One could say the same thing of not getting the appeal of creating any media – learning any instrument, painting a picture, writing a book. It's creation and display – this may not be the same to everyone, but it's definitely a big part to me. It's also a way to meet new friends from all walks of life. I'm certain if you looked closer, a lot don't meet the stereotypes of an overgrown kid. I cosplay with people in the military, aerospace, tech, and all walks of life. Conversely there's people that do this for a living, myself included.

As someone that enjoys hobbies and media that was formerly shunned for being "too nerdy", perhaps immediately throwing anyone that takes part in cosplay into the "you're a man/woman child" box is a bit reductionist, and a little offensive.
What do psychologists think of cosplay?
Costume play is very powerful tool. Any role play, with or without costume, allows a person to express things with much less risk and responsibility. Through this self exploration proceeds unimpeded, and new behaviors are tested to see if they will be useful.

Constructively used, this allows becoming more oneself and testing of one's environment and abilities. I allows a person to test revealing things about themselves and see if it meets with rejection, and extend their comfort zones. It allows testing of fears, e.g., permitting a shy person to try being outgoing to see how well it works for them.

On the other hand, a costume, role or disguise also permits a person to enact their worst and most damaging behaviors anonymously. It is far easier to behave badly if one has a costume or role which hides the identity of the person both literally and figuratively.