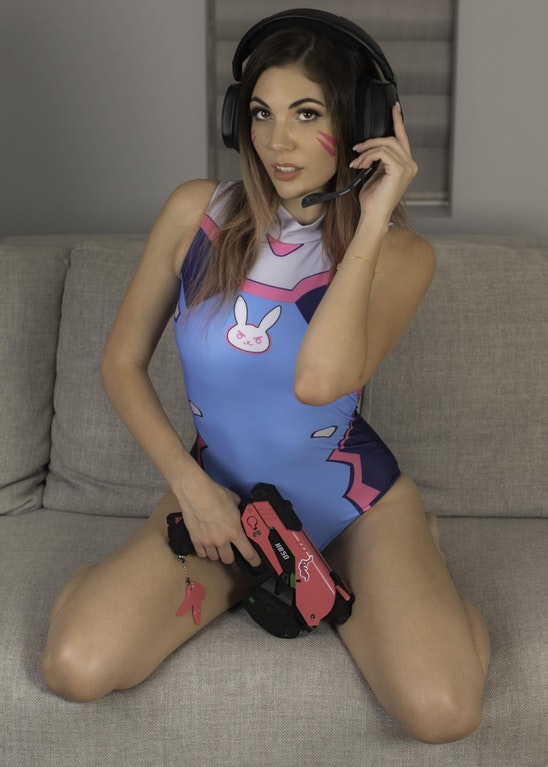 People about Cosplay...
What's your opinion on cosplay?
Cosplay is a fun way for fans of shows/movies to express themselves through their appearance. It also tests their creativity, and they get to meet people who share the same interests as them if they choose to go to cosplay conventions.

In my opinion, there's absolutely nothing wrong with cosplay. I don't see why people insult cosplayers simply because they think it's a waste of time, or that it's just plain silly. All they have to do is keep their mouths shut and not say anything rude. And complaining about cosplayers who haven't managed to look exactly like the character they're displaying as is stupid. They've put in so much effort to do something that they love, and here the a$$holes are, dissing them for enjoying themselves.

I'm not even a cosplayer, but I believe that they deserve to have a good time.
What is the appeal of cosplay?
First of all, cosplay isn't just about playing dress-up. Cosplay is a whole lot more than that. Good cosplayers will act like the character while in costume or move like the character. Serious cosplayers won't break character when they're in costume. It's a little bit of acting too. But it's a culture that's meant to be fun.

You see, cosplay is a couple things. First, it's a service to the fandom because other people get to essentially see their favorite characters in the flesh for a couple hours. And this is especially true if you really fit the character. But it's a lot more than that. It's a chance to be someone else for a little while. When you put on cosplay, you get to leave your life behind for a little while. And for the people who make their own costumes, it's a chance to not only show off their knowledge of the character, but it allows them to show off their costume skills and say "I made that."

So, there are a lot of different appeals to doing cosplay. Besides, with all the photos that people take of you in a day, it kind of makes you feel like a celebrity. :)
How do I get started with cosplaying?
There are three ways you can go with this:

Buy a Halloween costume: This is easy and cheap, but "kit" costumes tend to be poorly made, only available for the most mainstream characters, and pale replicas.
Buy a cosplay costume: These are usually higher quality and are available for more obscure characters, but tend to be expensive. You're looking to spend a couple hundred dollars at least.
Make your own costume: This takes more work, but allows greater creativity. Not only can you make a costume for any character that comes to mind, but you can do fun twists like gender bending (female version of male character, vice versa) or mashups (Darth Batman). The cost can vary depending on how far you go with it.

I recommend starting with the DIY route. There are a plenty of costumes that don't take much work and can be made by combining everyday items, which are great for beginners. And at the end of the day, it's your own creation.