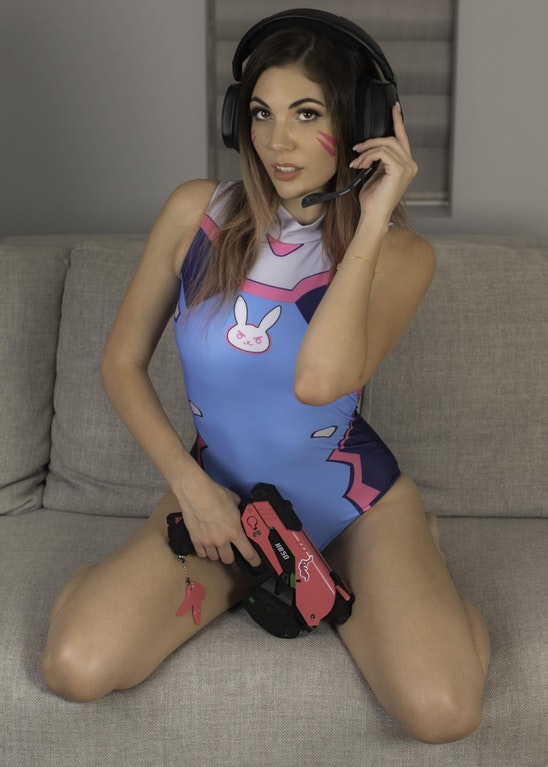 People about Cosplay...
What is the appeal of cosplay?
Putting aside for the moment that the tone of the question doesn't imply the most open of minds, cosplay is – simply – acting. Do you consider Mel Gibson, Ken Branagh, David Tennant, Cumberbatch, et. al. immature for wanting to dress up and act as Hamlet? Cosplay is a similar – if not identical – mindset: people, inspired by characters, possessing the right combination of talent, bravery and self-awareness, performing as said character for an audience. Whether it's a convention stage or a Broadway stage makes no difference. The person who portrays Deadpool or Master Chief is very much spiritual kin to the person who plays King Lear or Hamlet. It's wrong to praise one and denigrate the other based on the source of their inspiration, for to declare which works are "great" and which are not is subjective or worse. Still, even if most consider it blasphemy to compare Marvel to Shakespeare, the motivation to portray characters from either realm is identical and the healthy mindset WON'T criticize this, realizing that whatever it doesn't "get" is not automatically inferior or invalid.

PS: Ironically you will find, if you but ask, that most cosplayers as children were very successful Trick or Treaters, as Halloween is quite often the "bug" that bites them for their subsequent motivation.
What is the appeal of cosplay?
What is the appeal of acting, and even role playing for that matter? Cosplay is firstly an opportunity to completely put yourself into the character's shoes, act out a role. Additionally it is a way to showcase your craftsmanship. Just because you view something as juvenile doesn't make it unappealing. You should be criticizing community theatre if you have that view.

Personally I feel that cosplay gives an opportunity to also put aside your own shortcomings and be someone else for the day. I feel exceedingly confident and friendly in a costume and when I see someone else in a costume, I can "know" who they are and be recognized myself. There's a level of comradery and confidence in it. Hope that helps.
How do I get started with cosplaying?
At risk of sounding like a Nike ad, just do it! Find a character you want to dress up as and get started. If you need help there's plenty of tutorials (both blogs and videos), books, and forum you can turn to for advice, especially if you're doing something popular. Or you can do what I did and just muddle through it yourself. My first costume I bought what items I could, mostly at secondhand stores, dyed and altered a shirt and made some simple arm wraps out of cheap cotton. I had no idea what I was doing (and no sewing machine – do your hands a favor and use one if possible) but it came out pretty well and I'm still happy with it.

These days I usually make mine from scratch, finding a sewing pattern that is somewhat close and adapting it as needed. When I can pick up patterns cheap I look for anything that might be useful and stock up. I've gotten unused patterns for as little as a dime before, so even if I never use them I'm not out much. I like to let other people do work for me when possible. Secondhand stores can be good for base items and even for fabric, either by cutting something apart (one of my costumes is 95% bed sheets) or if you're lucky even plain fabric (I once found a piece juuuust big enough and in the right color for an outfit I wanted to do).

Remember you can decide how true to the source you want to be. If something is outside of your skill level or too expensive to do "properly", you can find a way to do something. I once stumbled upon a pattern to knit Rinoa's duster, but painting or sewing the wings on a plain blue one works too. Or you can stylize it to your own tastes. My costumes never look great, my skills aren't at that level, but I can do "good enough". And you'll never be sure what you're capable of until you try.