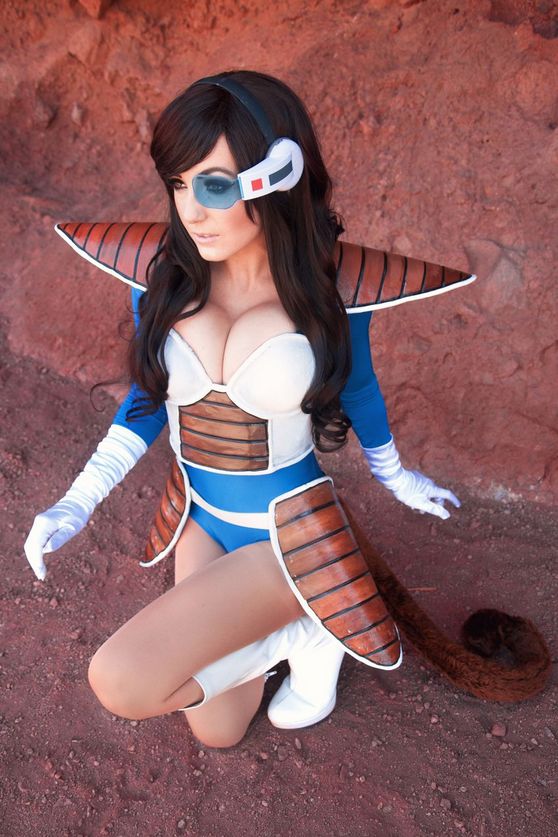 People about Cosplay...
What do you think of cosplay?
I have a rather complicated attitude towards cosplay and cosplayers.

Part of me think of them as rather silly. I mean, grown adult dress up in game/amine/comic book characters with homemade costume, and act like they're actually the character? Com'on…

But at the same time, I admire their creativity and bravery. Some of the costumes are really ingenious and of high quality! I mean, let's face it, game/anime/comic book characters often have the most unrealistic physic defying clothing. It takes some real creativity and talent to create it in 3 dimensional reality and to have the killer body to wear it.

Cosplayers are very passionate about their craft, which is something I can relate to and appreciate. If one of those days I can loose 30 lbs, I'll go dress up too.
What is the fascination with cosplay? Why is cosplay popular?
I'm going to address this question from a different viewpoint. Why is cosplay popular amongst those that do it?

There is the factor of honoring the source material/fandom that you love. There is the creative outlet. Then there is the sharing of the work with other fans and making new connections with like-minded people. Getting complimented for your work can create a sense of accomplishment, as can having a photographer ask to take your picture. A three day event like a local comic-con or Anime/SF/Fantasy Convention can be more rewarding than a two week vacation in the tropics, to some people.

This all has a spillover effect, those that aren't doing it, see the results and fun that those that are having and want to do it themselves next time. This keeps the world of Cosplayers growing at a currently staggering amount. I'm staff on a 2,200 person Anime Convention and we are constantly amazed at the ~60% cosplay attendance.
In your opinion, is cosplay a cultural appropriation?
When judging whether something is cultural appropriation, ask first: is there a cultural double standard that praises the borrower while punishing those whose behaviors/styles are being borrowed from? If not, then the second test is to see if the thing being borrowed has religious/spiritual/historical significance the borrowers are disregarding or disrespecting for the sake of 'cool'. Finally, does the act of borrowing reinforce stereotypes?

To answer your question, No. Cosplaying in the past hasn't been used to marginalize, dehumanize, or stereotype the Japanese people. Cosplay has no major religious, political, or spiritual significance, even in Japan it is considered a commercial hobby. Cultural Appropriation is problematic because the hegemonic group (in the US case, white people) get praise for behaviors the group that they borrowed the practice from get penalized for (in this case, Japanese otaku). However, Japanese otaku have the same or superior status as American Cosplayers at US Conventions and English language internet. Japanese Otaku are not facing a double standard when compared to white otaku that favors White otaku.

There are some racists who may say white cosplayers look more like the anime/video game characters then Japanese cosplayer, but those types tend to be seen as racists and pariahs in most well-balanced cosplay communities. Most people tend to think the Japanese have very high quality cosplay.