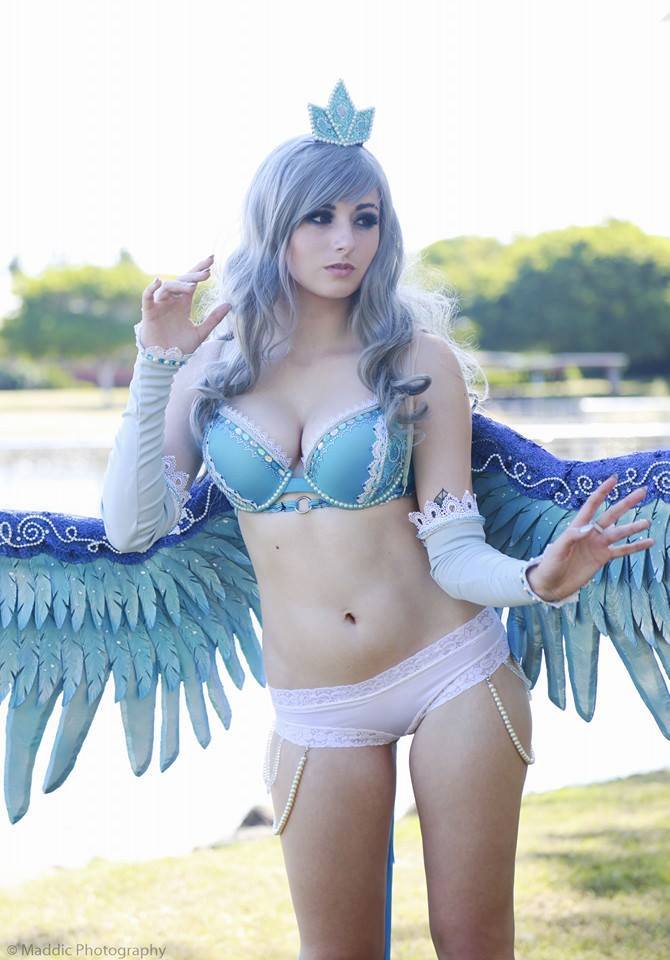 People about Cosplay...
What is the appeal of cosplay?
There are so many things, and most people have different reasons. Some people go to an anime convention and see the costumes, some just love a character so much they want to be them, some like performance, while others are more into the crafting.

The main reasons I started, and still, cosplay, are the crafting elements and being able to bring my favourite characters to life. There's a huge challenge in planning how to bring some of these anime and video game characters into the real world.

One other thing that can be fun is the reactions of others. I get a lot of comments, mostly positive, on my costumes and people can tell how much work I put into my costumes. I'm not the best at the performance, but I got a lot of positive feedback this past weekend in the costume contest at a local con. It's my creative outlet and I love that there are people who accept cosplay. I have got some negative comments, mostly from people who don't approve of costumes, but the positive feedback and friends I have made through cosplay keep me going.
What's your opinion on cosplay?
Cosplay is full of fun and creativity!

I don't do cosplay but I do have a lot of friends within the community. Some of them do it for fun but most of them take cosplay as a job and it is their passion.

I'm an anime con goer and I know that cosplaying a certain character from scratch is difficult and take a lot of resources. From creating the costume, studying the character traits and personality and interacting with people while you're in disguise, sure it needs a lot of confidence, energy and creativity.

Seeing your favorite character in person is amusing enough but to take a photo with them is a different experience.

I know that not all cosplayers are perfect, there are limitations since we're humans after all. Regardless, you should respect them and don't judge them. If they're missing something like a detail on their costume or unable to do what the actual character does, you don't know their history before deciding to cosplay that character. What I'm saying is, you can approach them in a nicely manner and tell them what does the character do and any improvement she/he can do for this character in the future. This method always work with me and my friends. Cosplayers are also fan of the character they portray, they're open-minded and open for feedback since they're like a public figure. Just make sure to be nice and I'm pretty sure that they will return it.

I just hate people who judges cosplayers based on their physical appearance. They can't even cosplay the character itself, why do they need to attack the person? There are times when toxicity is inevitable in cosplay community but it doesn't mean that you can always attack people who loves to cosplay. If you have a negative thing to say, keep it to yourself.

For cosplayers out there, just continue what you're doing! Be proud and always look up. Conventions will not be alive and active without you guys!
Is it wrong to buy a cosplay? Does it devalue someone's participation in the "cosplay community"?
The only place it should really matter is in competition. Don't enter a workmanship based contest with something that you bought or commissioned, and don't take credit for the work of others.

That said, some contests have a category for commissioned or purchased costumes, you would be fine if you entered there.