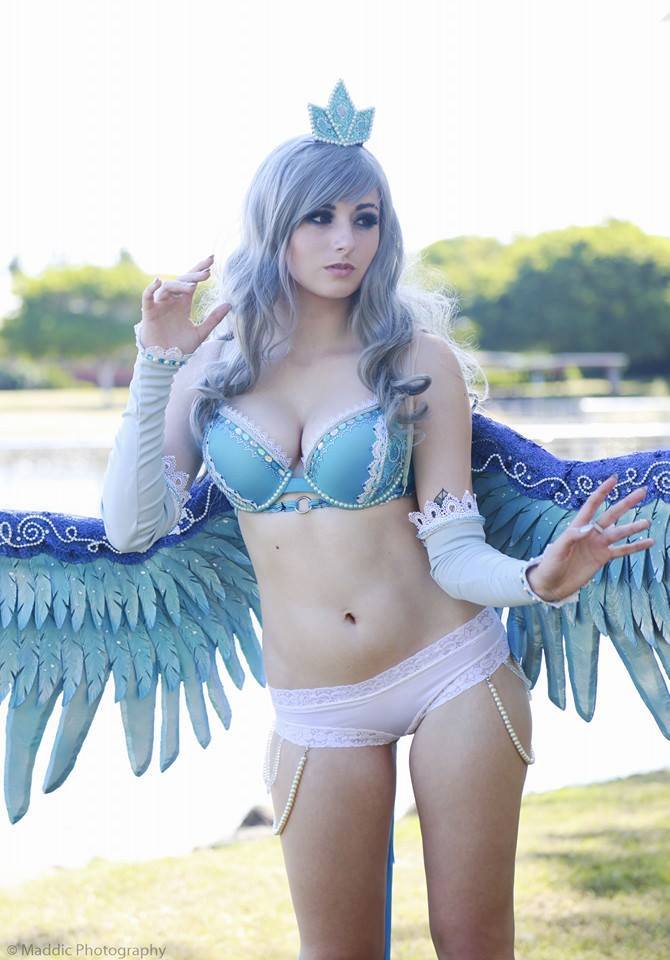 People about Cosplay...
What is the appeal of cosplay?
To me, it's equally a tribute to the property that I'm making the cosplay from, and the art form.

One could say the same thing of not getting the appeal of creating any media – learning any instrument, painting a picture, writing a book. It's creation and display – this may not be the same to everyone, but it's definitely a big part to me. It's also a way to meet new friends from all walks of life. I'm certain if you looked closer, a lot don't meet the stereotypes of an overgrown kid. I cosplay with people in the military, aerospace, tech, and all walks of life. Conversely there's people that do this for a living, myself included.

As someone that enjoys hobbies and media that was formerly shunned for being "too nerdy", perhaps immediately throwing anyone that takes part in cosplay into the "you're a man/woman child" box is a bit reductionist, and a little offensive.
What is the fascination with cosplay? Why is cosplay popular?
I'm going to address this question from a different viewpoint. Why is cosplay popular amongst those that do it?

There is the factor of honoring the source material/fandom that you love. There is the creative outlet. Then there is the sharing of the work with other fans and making new connections with like-minded people. Getting complimented for your work can create a sense of accomplishment, as can having a photographer ask to take your picture. A three day event like a local comic-con or Anime/SF/Fantasy Convention can be more rewarding than a two week vacation in the tropics, to some people.

This all has a spillover effect, those that aren't doing it, see the results and fun that those that are having and want to do it themselves next time. This keeps the world of Cosplayers growing at a currently staggering amount. I'm staff on a 2,200 person Anime Convention and we are constantly amazed at the ~60% cosplay attendance.
How do I get started with cosplaying?
At risk of sounding like a Nike ad, just do it! Find a character you want to dress up as and get started. If you need help there's plenty of tutorials (both blogs and videos), books, and forum you can turn to for advice, especially if you're doing something popular. Or you can do what I did and just muddle through it yourself. My first costume I bought what items I could, mostly at secondhand stores, dyed and altered a shirt and made some simple arm wraps out of cheap cotton. I had no idea what I was doing (and no sewing machine – do your hands a favor and use one if possible) but it came out pretty well and I'm still happy with it.

These days I usually make mine from scratch, finding a sewing pattern that is somewhat close and adapting it as needed. When I can pick up patterns cheap I look for anything that might be useful and stock up. I've gotten unused patterns for as little as a dime before, so even if I never use them I'm not out much. I like to let other people do work for me when possible. Secondhand stores can be good for base items and even for fabric, either by cutting something apart (one of my costumes is 95% bed sheets) or if you're lucky even plain fabric (I once found a piece juuuust big enough and in the right color for an outfit I wanted to do).

Remember you can decide how true to the source you want to be. If something is outside of your skill level or too expensive to do "properly", you can find a way to do something. I once stumbled upon a pattern to knit Rinoa's duster, but painting or sewing the wings on a plain blue one works too. Or you can stylize it to your own tastes. My costumes never look great, my skills aren't at that level, but I can do "good enough". And you'll never be sure what you're capable of until you try.