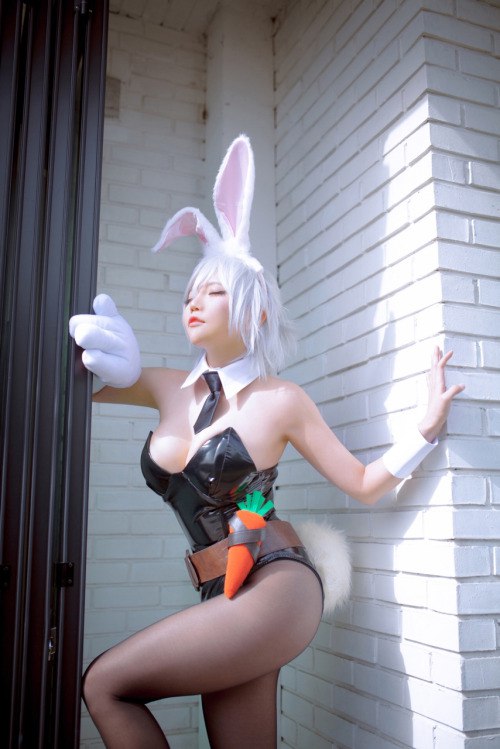 People about Cosplay...
What is the appeal of cosplay?
Putting aside for the moment that the tone of the question doesn't imply the most open of minds, cosplay is – simply – acting. Do you consider Mel Gibson, Ken Branagh, David Tennant, Cumberbatch, et. al. immature for wanting to dress up and act as Hamlet? Cosplay is a similar – if not identical – mindset: people, inspired by characters, possessing the right combination of talent, bravery and self-awareness, performing as said character for an audience. Whether it's a convention stage or a Broadway stage makes no difference. The person who portrays Deadpool or Master Chief is very much spiritual kin to the person who plays King Lear or Hamlet. It's wrong to praise one and denigrate the other based on the source of their inspiration, for to declare which works are "great" and which are not is subjective or worse. Still, even if most consider it blasphemy to compare Marvel to Shakespeare, the motivation to portray characters from either realm is identical and the healthy mindset WON'T criticize this, realizing that whatever it doesn't "get" is not automatically inferior or invalid.

PS: Ironically you will find, if you but ask, that most cosplayers as children were very successful Trick or Treaters, as Halloween is quite often the "bug" that bites them for their subsequent motivation.
In your opinion, is cosplay a cultural appropriation?
Interesting question. If the word "cosplay" is referring to what is usually meant, then no, because the costumes in question are those of fictitious characters. There is no "culture" being appropriated. Not even if you wear a Japanese school uniform – because Ayanami Rei, or whoever, is not a Japanese girl, she's a fictitious character and you are dressing like her.

There's some interesting weirdnesses to explore though, even in this space. Some thoughtless racist fans were in the habit of making black cosplayers feel uncomfortable. The absurdity of this is almost galactic in proportion because if a black woman can't dress like Sailor Moon because she's not Japanese, then why would a white women be able to? She isn't Japanese, either. And Sailor Moon is not Japanese, she's fictitious. Obviously, critical thinking is not high on the list of people who are unpleasant to other people.

But the rising tide right now is that cosplay is for everyone and while I don't myself cosplay, I support this. Dressing up as your favorite character is not cultural appropriation – it is a culture in and of itself. There are folks who cosplay Jane Austen characters and pirates and princesses. Cosplay has its own subculture aesthetic. Merely dressing up is for anyone, anytime, anywhere.

The world has adopted the word cosplay. It's Wasei-eigo, which means the word was originally created by the Japanese using English as the roots. "Costume play" becomes "cosplay." There is a world cosplay summit. So I don't think you can argue that merely using the word is appropriation. Words for things spread. That's how language works.

Calling offensive stereotype costumes "cosplay" is stretching the word uncomfortably outside what cosplay means, IMHO. Those costumes are meant to represent offensive stereotypes. It's outside the culture of cosplay itself and is merely wearing a costume in bad taste.

So, I would say no, cosplay is not cultural appropriation, it is its own culture that is open to anyone, anywhere.
What is the fascination with cosplay? Why is cosplay popular?
Ancient peoples dressed up as animals and gods. They dressed up as powerful characters of myth and reenacted stories that were important to them.

Modern people do the same. On Halloween, people dress as archetypes of many kinds, At Christmas, you see people dressed as Santa Claus in the US, reminding us to be kind to others, even if we don't put change in this particular pot.

Once, I was in an Indian restaurant and as I waited to be seated, I looked at pictures of a party at the restaurant. They had two people cosplaying Krishna and Radha.

I attend anime/manga gatherings and I know from talking to many, many people about this, that the drive to dress up as characters you love comes from wanting to participate more deeply in the narrative.

At Renaissance Faires, I was quite often told by people "this is my real self," as opposed to the normal worker bee they were during the week.

And then there is cosplay as a sales technique. Booth babes are hired at tech and industry shows because getting a dorky guy over to the table takes work. Geeky folks are cynical folks, but a pretty girl will draw many men without working at it. Once they are there, they must of course be engaged and thrilled by the tech, but the hook is the girl. Or in a maid cafe in Tokyo, having someone be kind to you, call you "Master" and do your bidding feels good, even if you're paying by the hour.

So, why cosplay? To engage with our mythical/narrative roots; to take on skills and powers that we don't normally have, in the context of ritual – or fun; as a visual hook to drive commerce; to enjoy, for a moment, the thrill of being something else than we are or who we feel that we really are.

We may not all cosplay, but we all play dress up from time to time. Next time you slip into tux or a really nice dress, think about the cosplay you're engaging in – what are you projecting? What makes this you different than the everyday you? What powers, skills, qualities are you pretending to have?