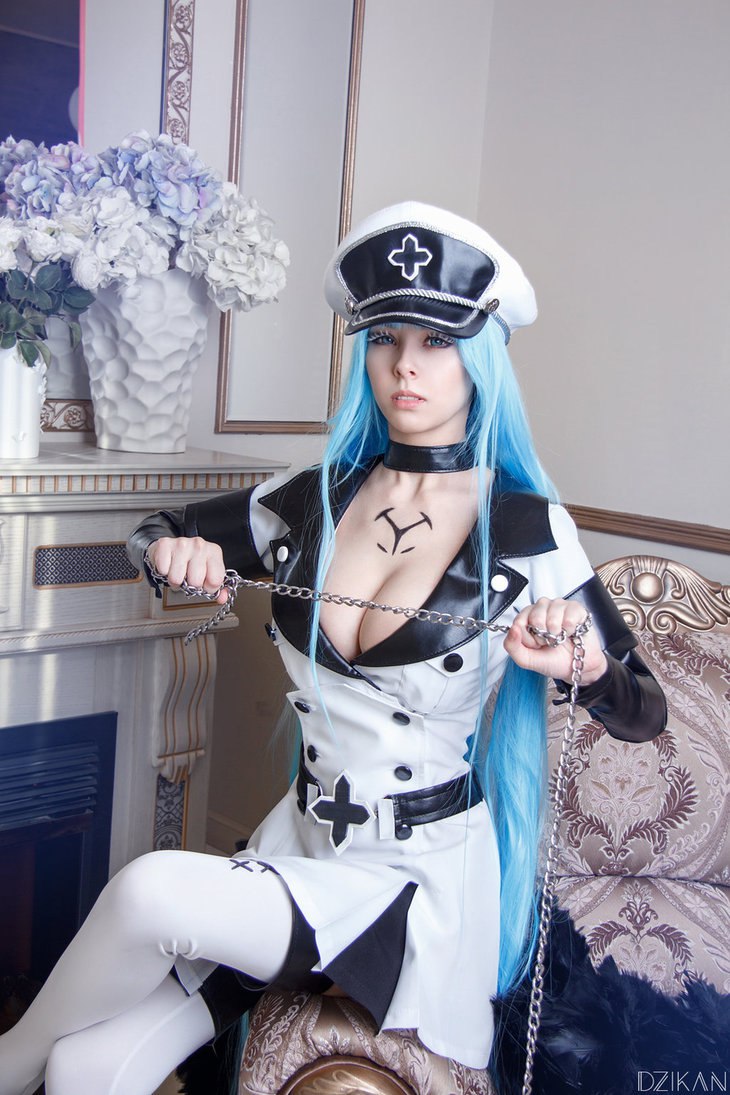 People about Cosplay...
What is the appeal of cosplay?
To me, it's equally a tribute to the property that I'm making the cosplay from, and the art form.

One could say the same thing of not getting the appeal of creating any media – learning any instrument, painting a picture, writing a book. It's creation and display – this may not be the same to everyone, but it's definitely a big part to me. It's also a way to meet new friends from all walks of life. I'm certain if you looked closer, a lot don't meet the stereotypes of an overgrown kid. I cosplay with people in the military, aerospace, tech, and all walks of life. Conversely there's people that do this for a living, myself included.

As someone that enjoys hobbies and media that was formerly shunned for being "too nerdy", perhaps immediately throwing anyone that takes part in cosplay into the "you're a man/woman child" box is a bit reductionist, and a little offensive.
What is the appeal of cosplay?
What is the appeal of acting, and even role playing for that matter? Cosplay is firstly an opportunity to completely put yourself into the character's shoes, act out a role. Additionally it is a way to showcase your craftsmanship. Just because you view something as juvenile doesn't make it unappealing. You should be criticizing community theatre if you have that view.

Personally I feel that cosplay gives an opportunity to also put aside your own shortcomings and be someone else for the day. I feel exceedingly confident and friendly in a costume and when I see someone else in a costume, I can "know" who they are and be recognized myself. There's a level of comradery and confidence in it. Hope that helps.
What's your opinion on cosplay?
I have already emphasized elsewhere that I count cosplayers into the pretty small circle of subcultures that I consider "my tribe". And that I will never hesitate to defend them from detractors and ridicule, be it online or offline, wherever the need arises.

That said, my personal stance regarding the enjoyment of cosplaying is a bit more complicated than that. Because… well… personally, cosplaying doesn't really "work" for me. At least not in a certain sense.

See, right from the beginning of my anime career, I have always had this habit that I keep anime and real life strictly separate in my mind. In all sorts of ways, and for all sorts of good reasons.

As a result of this, I can admire the people and their awesome costumes, but I have a really, really hard time seeing the actual character "in it".

Two worlds…

Mind you, it's not the fault of the people. Originally my authenticity demands when it came to character reproductions were insanely high, anyway. Never mind cosplaying. For the longest time, I couldn't even accept 99% of the released anime figurines because deep down, I felt that "they didn't look right".

These days? Well, as far as authenticity is concerned: you only need to look at my shelf with several figures on it to realize that this demand has dropped at least somewhat… but yea, I still keep the worlds apart so strictly that it prevents me from emotionally accepting the "cosplay illusion".

Needless to say, I never discuss this with cosplayers. Because I fear they could misunderstand it as me disregarding their efforts. Or worse, as criticism of their designs or even their hobby. Which couldn't be further from the truth. On the contrary.

Because I find it awesome what they do. I always have and always will deeply respect cosplaying for the amount of underlying fandom that it expresses, as well as for the effort people put into it.

Whenever I see someone with an elaborate/authentic/cleverly made costume, I cannot help but doff my hat at the driving passion behind it. Perhaps I'm even a bit envious about it. Either way, if I see that someone is willing to invest that many hours into designing and creating something like that… then that gives him/her my respect and a boatload fan cred. In short, it basically earns you the status of "card-carrying elite fan" in my book.

So no, when I look at cosplayers, I don't see the character. But it still makes me happy – because I see a fan whose passion and efforts I wholeheartedly support and admire.