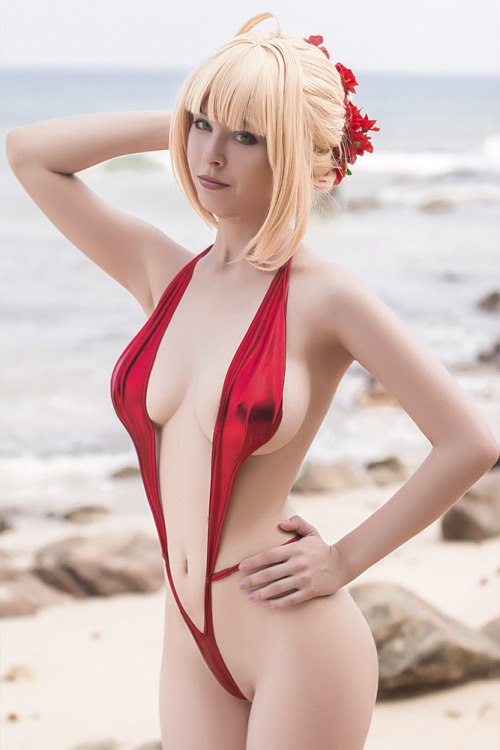 People about Cosplay...
What do you think of cosplay?
I have a rather complicated attitude towards cosplay and cosplayers.

Part of me think of them as rather silly. I mean, grown adult dress up in game/amine/comic book characters with homemade costume, and act like they're actually the character? Com'on…

But at the same time, I admire their creativity and bravery. Some of the costumes are really ingenious and of high quality! I mean, let's face it, game/anime/comic book characters often have the most unrealistic physic defying clothing. It takes some real creativity and talent to create it in 3 dimensional reality and to have the killer body to wear it.

Cosplayers are very passionate about their craft, which is something I can relate to and appreciate. If one of those days I can loose 30 lbs, I'll go dress up too.
What is the appeal of cosplay?
Putting aside for the moment that the tone of the question doesn't imply the most open of minds, cosplay is – simply – acting. Do you consider Mel Gibson, Ken Branagh, David Tennant, Cumberbatch, et. al. immature for wanting to dress up and act as Hamlet? Cosplay is a similar – if not identical – mindset: people, inspired by characters, possessing the right combination of talent, bravery and self-awareness, performing as said character for an audience. Whether it's a convention stage or a Broadway stage makes no difference. The person who portrays Deadpool or Master Chief is very much spiritual kin to the person who plays King Lear or Hamlet. It's wrong to praise one and denigrate the other based on the source of their inspiration, for to declare which works are "great" and which are not is subjective or worse. Still, even if most consider it blasphemy to compare Marvel to Shakespeare, the motivation to portray characters from either realm is identical and the healthy mindset WON'T criticize this, realizing that whatever it doesn't "get" is not automatically inferior or invalid.

PS: Ironically you will find, if you but ask, that most cosplayers as children were very successful Trick or Treaters, as Halloween is quite often the "bug" that bites them for their subsequent motivation.
Is it wrong to buy a cosplay? Does it devalue someone's participation in the "cosplay community"?
To answer your main questions, No and No. Cosplay is supposed to be about inclusiveness, fun, and showing your love for a character.

That being said, as with any group of people, there will be jerks on both sides. There will be those that make their costumes and look down on those that buy them, and vice versa. Jerks can be found at all levels of cosplay, just like regular society. And just like regular society, you have the choice to ignore the jerks and go your own way.

If you are happy with your cosplay, not competing in a 100% bought cosplay and are having fun, that really is all that matters.

People who make their cosplays receive just as many nasty comments and critiques as those that buy them by the way.