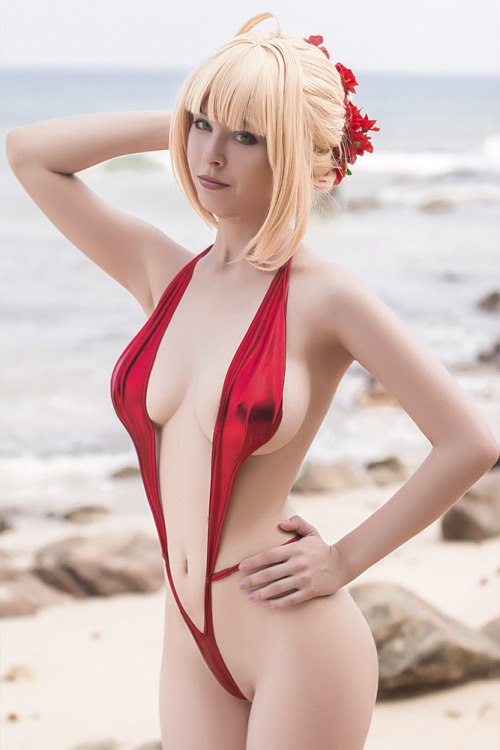 People about Cosplay...
What is the fascination with cosplay? Why is cosplay popular?
It depends on what you mean by popular. It's more or less exclusive to conventions, which have the benefit of only happening once each year per con. Attendees like myself have time to craft and sew awesome things. I know why I like it-it pushes my creative boundaries and has become my full time hobby and side-job. It's very fun to be someone else, but it's also fun to show off your work. I made my husband a great Groot costume for DragonCon last year and it was one of the best weekends ever. We had a blast as 'Rockette' and Groot. There's something about participating in a huge fandom that is just pure fun.

I don't think it's really all that popular with the general public, when people don't know who you are it can be disappointing. They don't really know what to make of you when you come into a restaurant painted blue with a handful of storm troopers after an event or convention. Kids seem to go nuts over it though, I'm also a member of Rebel Legion and dress as Princess Leia for events. Adults are amused but kids go crazy for Darth Vader. Popularity really only seems to stretch as far as known characters.
As a cosplayer, what should I put on first? My cosplay/outfit or makeup?
Coming from a movie production background, you put on the parts of your costume that would interfere with makeup – possibly rubbing on your face when donning the apparel – before you put on makeup. None of the rest of your costume should be worn until it is just before "showtime".

And costumers (both hobbyists and professionals) should be planning for makeup application and making a costume that can be put on without having to go over the head like a T-shirt does. Aside from the fact that this is easy to make, there really isn't a good excuse for designing a costume that ruins makeup, or alternately, has to be worn while makeup is being applied.
What's your opinion on cosplay?
I think it is just fashion modeling in disguise. (pun intended)

Overall it is a harmless fun. As a creator (artist or writer) there is no greater honor than someone loving your show so much they would dress as your character and even try to be like them. Even against the possible ridicule.

Playing pretend can be fun. And it's something everyone even families can engage.

But if you look at the most famous and successful cosplayers (as in Twitter famous) they are either:

A) People that could be modeling in mainstream modeling agencies.

This one is the category that gives more envy and disappointment to your average cosplayers. Of course they will get more attention even if your costume is more "comic/book" accurate or well done.

Like I said, cosplaying is basically fashion modeling. They look amazing and it's nice to see models having a nerdy side.

B) People with awesome disguises that resemble the original show or movie.

In this category you're judged by your amazing sewing skills.

So for being ultra famous you need to be one of those categories. But if not it's just harmless fun you do with friends.

Think of it as early Halloween.

Sadly as a lawyer it isn't professional for me to do this. But I respect people that do.