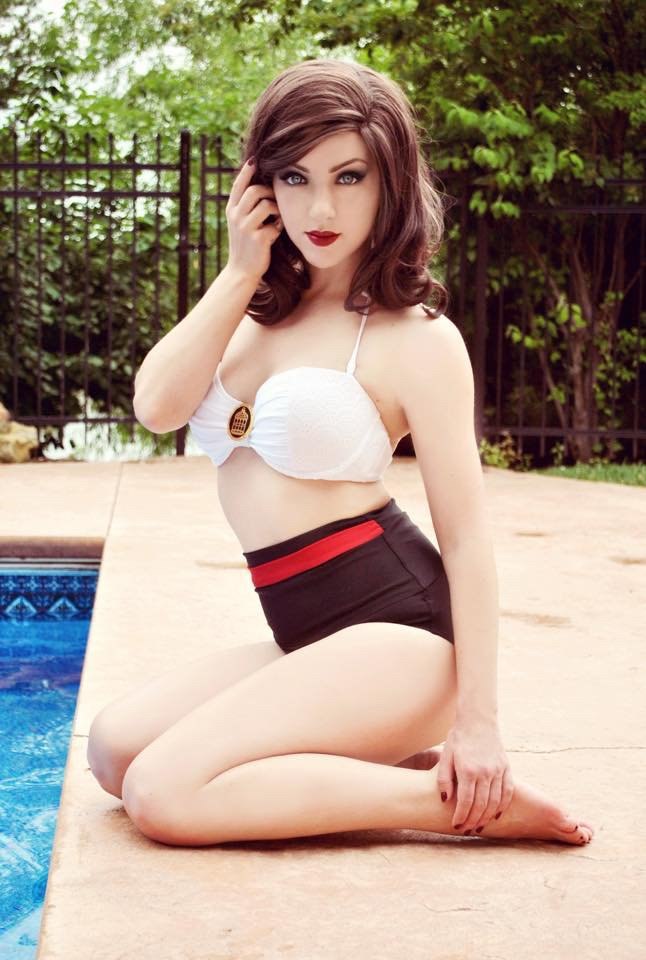 People about Cosplay...
What is the fascination with cosplay? Why is cosplay popular?
Ancient peoples dressed up as animals and gods. They dressed up as powerful characters of myth and reenacted stories that were important to them.

Modern people do the same. On Halloween, people dress as archetypes of many kinds, At Christmas, you see people dressed as Santa Claus in the US, reminding us to be kind to others, even if we don't put change in this particular pot.

Once, I was in an Indian restaurant and as I waited to be seated, I looked at pictures of a party at the restaurant. They had two people cosplaying Krishna and Radha.

I attend anime/manga gatherings and I know from talking to many, many people about this, that the drive to dress up as characters you love comes from wanting to participate more deeply in the narrative.

At Renaissance Faires, I was quite often told by people "this is my real self," as opposed to the normal worker bee they were during the week.

And then there is cosplay as a sales technique. Booth babes are hired at tech and industry shows because getting a dorky guy over to the table takes work. Geeky folks are cynical folks, but a pretty girl will draw many men without working at it. Once they are there, they must of course be engaged and thrilled by the tech, but the hook is the girl. Or in a maid cafe in Tokyo, having someone be kind to you, call you "Master" and do your bidding feels good, even if you're paying by the hour.

So, why cosplay? To engage with our mythical/narrative roots; to take on skills and powers that we don't normally have, in the context of ritual – or fun; as a visual hook to drive commerce; to enjoy, for a moment, the thrill of being something else than we are or who we feel that we really are.

We may not all cosplay, but we all play dress up from time to time. Next time you slip into tux or a really nice dress, think about the cosplay you're engaging in – what are you projecting? What makes this you different than the everyday you? What powers, skills, qualities are you pretending to have?
What is the fascination with cosplay? Why is cosplay popular?
Fandom.
It's a way of expressing your love for a particular anime/manga/video game series. You enjoy the world the author created so much that you feel like dressing up as one of the characters. It's a tribute of sorts.

Escapism.
It's fun to take a break from your real life and escape into an anime/manga/video game world, even if just for a day at an anime convention. You get to be someone else for a bit.

Attention.
Great cosplayers draw crowds of convention-goers, get their picture taken by lots of photographers and receive lots of compliments. It's flattering.

Belonging.
When you walk through a convention and see other cosplayers, there's a sense of belonging to a community of people with shared interests. People make eye contact, smile when they recognize your character, ask to take pictures and are generally pretty friendly.

Craftsmanship.
Some people really enjoy the process of planning and creating the costume. Making armor, sewing, and building weapons can be a fun and rewarding hobby.
In your opinion, is cosplay a cultural appropriation?
Cosplay is used to portray a character, in complete characterization, sometimes even down to speech and acting.

Culture appropriation, in my opinion, is always negative, portraying double standards that favor white people. For example, hairstyles used by black people seem trashy and inappropriate, but in white people they are deemed edgy.

Cosplay is a representation of the love for a character, they are acting as the character, their race or cultural background of said character usually has nothing to do with the character, it is a simple fact about them.

When a person does "cosplay", by making fun of another race, say they dress up as a black character by simply putting on brown makeup, this is racism.

However, correctly portraying the character who happens to be black, is cosplay and is not appropriating the culture of said character, simply using their image to act as them.