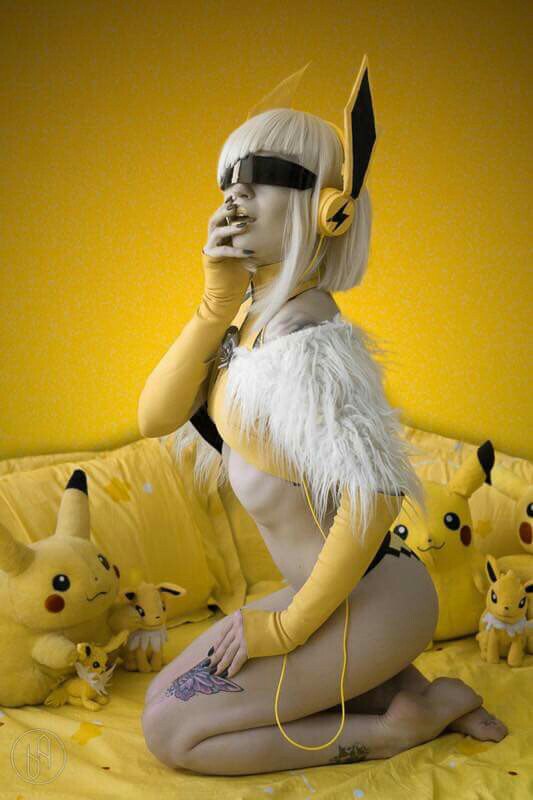 People about Cosplay...
Is it wrong to buy a cosplay? Does it devalue someone's participation in the "cosplay community"?
To answer your main questions, No and No. Cosplay is supposed to be about inclusiveness, fun, and showing your love for a character.

That being said, as with any group of people, there will be jerks on both sides. There will be those that make their costumes and look down on those that buy them, and vice versa. Jerks can be found at all levels of cosplay, just like regular society. And just like regular society, you have the choice to ignore the jerks and go your own way.

If you are happy with your cosplay, not competing in a 100% bought cosplay and are having fun, that really is all that matters.

People who make their cosplays receive just as many nasty comments and critiques as those that buy them by the way.
What should every first time cosplayer know?
There's a few things – one is that you you're going to get asked for pictures, especially if you cosplay a popular character.

For conventions, make sure that you have a way of carrying essentials on you, even if your costume doesn't have pockets. Perhaps make a simple bag to match your costume (same color as your outfit, or decorated with a suitable design, an example being a Jedi costume with the Jedi order symbol).

Wear your costume around before the convention, to make sure that you can move around in it, or that things don't start slipping/pinching/falling apart after a little while. At home, there's lots of time to make adjustments and fixes.

Don't worry if you're not as good as some of the veteran or professional cosplayers out there. Those cosplayers started somewhere too, and with practice, you too will eventually get good.
What do psychologists think of cosplay?
Costuming has been around a long time: we find artifacts from tens of thousands of years ago where they were used to portray a being or spirit. Often those who played the parts in costume were held in high regard.

A little time with kids or a parade group reminds us all how much fun people have – let alone when there is a formal play being staged. Costuming is fun; it's fun for people to pretend, but it should be understood by all that it's to be pretend. Problems come when the "role" gets mixed up with one's being; the role defines the person instead of the person defining the role.

As Jack Nicholson famously said to Michael Keaton as they were suiting up for their roles in Batman (1989): "Time to let the costumes do the acting."

When the role is more than the person, that causes psych problems.