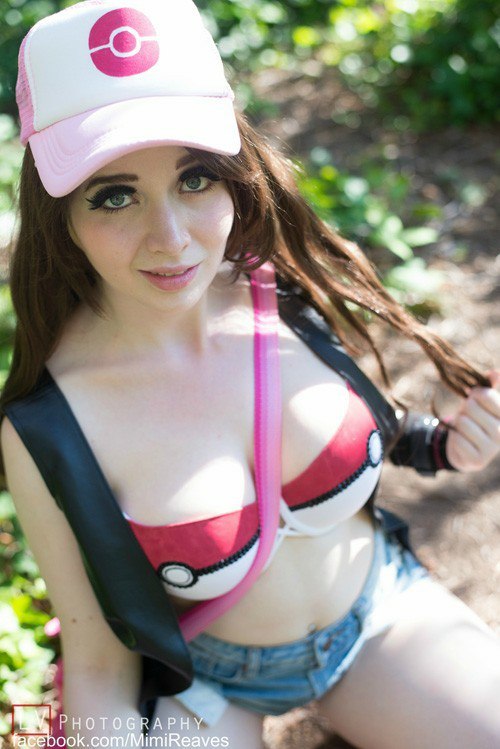 People about Cosplay...
Is it wrong to buy a cosplay? Does it devalue someone's participation in the "cosplay community"?
You absolutely do not have to make your own costume to cosplay! Made or bought, cosplay is cosplay. Cosplay is more than making an outfit. It can include makeup, wig styling, and prop making too, besides sewing the costume. Some people, like me, style their own wigs and do their own makeup, but can't sew or craft. Some people simply wear the costume and don't make any of it, and that's fine too. This cosplay elitism needs to stop, of course it isn't wrong to buy a costume. As long as you're having fun, you're doing it right.
What do psychologists think of cosplay?
Costuming has been around a long time: we find artifacts from tens of thousands of years ago where they were used to portray a being or spirit. Often those who played the parts in costume were held in high regard.

A little time with kids or a parade group reminds us all how much fun people have – let alone when there is a formal play being staged. Costuming is fun; it's fun for people to pretend, but it should be understood by all that it's to be pretend. Problems come when the "role" gets mixed up with one's being; the role defines the person instead of the person defining the role.

As Jack Nicholson famously said to Michael Keaton as they were suiting up for their roles in Batman (1989): "Time to let the costumes do the acting."

When the role is more than the person, that causes psych problems.
What is the appeal of cosplay?
I enjoy comics too, mainly Judge Dredd, actually nothing else to think about it. I've got T-shirts, computer games, loads of comics / books, an Oyster card wallet, badge and cufflinks of JD. You could say I'm a fan. At comic conventions I take interest in seeing the various folks in costume. It's not my thing, but I get their enthusiasm.

One of the team on my current client in Holland is a huge Star Trek fan. He has all the films and all the episodes. At the moment he's collecting a part work of all the space vehicles. He goes to events but hates seeing anyone who dresses up and is out of character. "No one from Star Fleet smokes, carries a beer or spends their time on an iPhone". He doesn't do cosplay but appreciates those who take the time to add something to the atmosphere of an event by doing it well.

Watching my shy 8 year old and his 10 year brother with the Star Wars guys at a convention made my day. These people enjoy spreading joy. To me, that act of generosity is a big appeal.