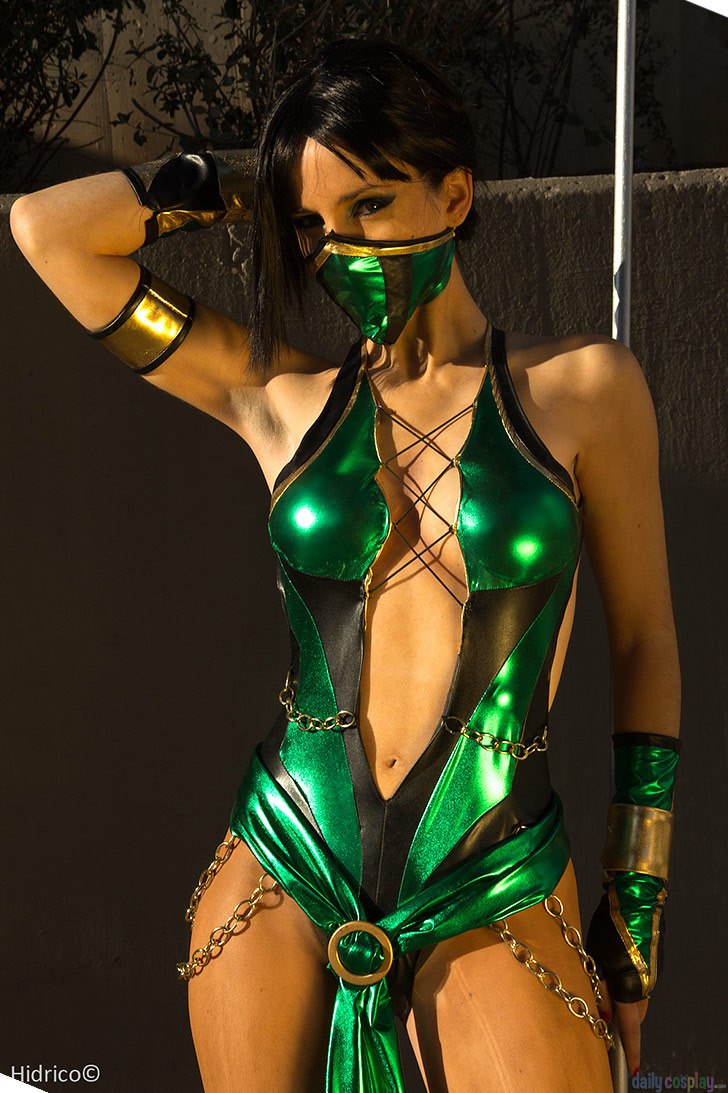 People about Cosplay...
What do you think of cosplay?
For me, cosplay is the art of bringing a fictional character to life using yourself as a medium. As people have already mentioned, cosplayers put a lot of money, time, and energy into their craft. Some will go to extremes to lose weight or learn a technique outside their skill level just to try and cosplay that character.

I really love cosplay and I find it is a mirror of how you will treat a lot of things in life, whether that is your job, your relationships, etc. The typical time and project management questions always appear ("Can I finish this in time for this convention?", "Do I have the resources?", etc.) but also some that you may not expect ("Should I just stitch this poorly to save time?", "Will cutting a corner here affect the project later on?", "Should I invest the time in learning this new technique and apply it to the costume?"). The way you answer these questions are exactly the same way you will answer these questions in real life.

That's why cosplay is such a great way to make friends than other activities. Not only do you have a great excuse to geek out to like-minded people about your passions, you also can see whether or not they do as they say. You really get to know the people and can truly bond with them.
What is the fascination with cosplay? Why is cosplay popular?
Let me make it simple for you.

These are some factors which make this fun-filled activity very fascinated.

1) It is Fun

We are all fed up of real life sometimes, the animated world always considered as utopia and we like to experience that Utopian life as the way it is – funny and playful. It is entertaining and enjoyable.

2) Fandom

You can express your love for the character which fascinates you. This is the best way to enjoy the fandom of a particular character that you really like it and want to hide your personality under the charm of whatever character.

3) Compliments

People like to be a center of attention. Getting compliment on your creativity or catching the eyes of your friends towards famous movie character is always flattering.

4) Creativity

We all like creativity, sometimes costumes are crafted by hand. The process includes sewing, cutting, using something completely different thing for entirely different purposes make you proud of cracking the unique idea that nobody ever think of.
What's your opinion on cosplay?
Cosplay is full of fun and creativity!

I don't do cosplay but I do have a lot of friends within the community. Some of them do it for fun but most of them take cosplay as a job and it is their passion.

I'm an anime con goer and I know that cosplaying a certain character from scratch is difficult and take a lot of resources. From creating the costume, studying the character traits and personality and interacting with people while you're in disguise, sure it needs a lot of confidence, energy and creativity.

Seeing your favorite character in person is amusing enough but to take a photo with them is a different experience.

I know that not all cosplayers are perfect, there are limitations since we're humans after all. Regardless, you should respect them and don't judge them. If they're missing something like a detail on their costume or unable to do what the actual character does, you don't know their history before deciding to cosplay that character. What I'm saying is, you can approach them in a nicely manner and tell them what does the character do and any improvement she/he can do for this character in the future. This method always work with me and my friends. Cosplayers are also fan of the character they portray, they're open-minded and open for feedback since they're like a public figure. Just make sure to be nice and I'm pretty sure that they will return it.

I just hate people who judges cosplayers based on their physical appearance. They can't even cosplay the character itself, why do they need to attack the person? There are times when toxicity is inevitable in cosplay community but it doesn't mean that you can always attack people who loves to cosplay. If you have a negative thing to say, keep it to yourself.

For cosplayers out there, just continue what you're doing! Be proud and always look up. Conventions will not be alive and active without you guys!