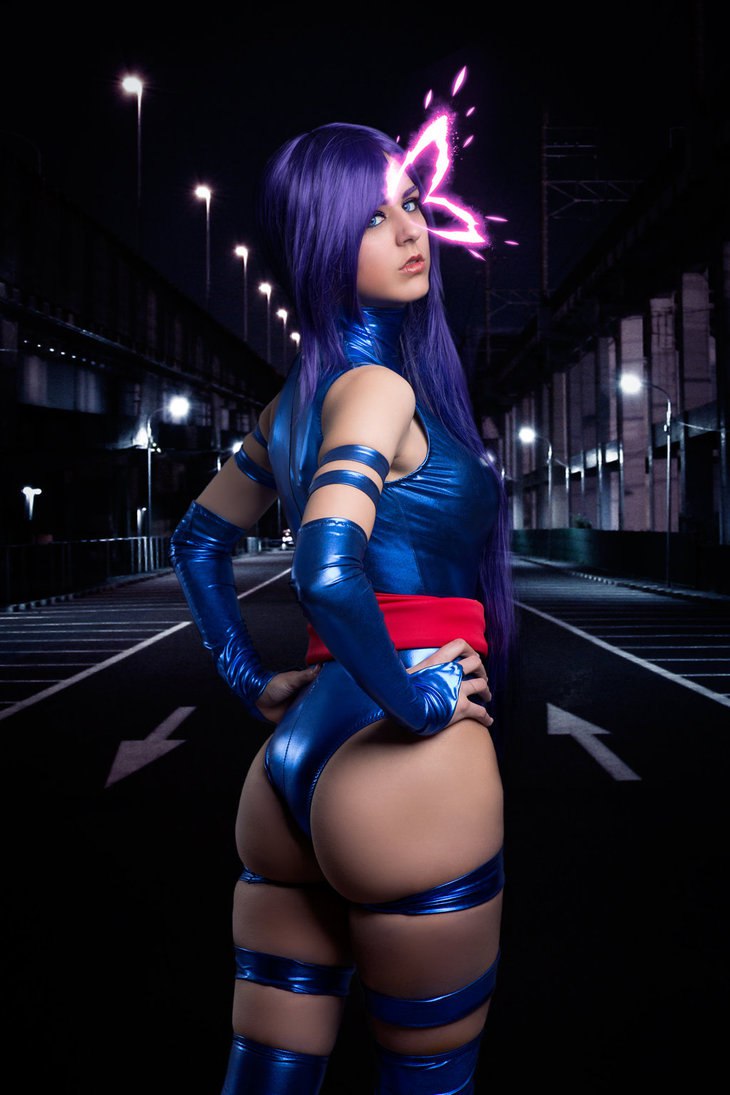 People about Cosplay...
As a cosplayer, what should I put on first? My cosplay/outfit or makeup?
Honestly it's all about what you personally find to work best, but for me I put on the costume first, or at least part of it.

For starters, it makes sure that the makeup doesn't stain the neck hole of your costume, if there is one. This way all you have to worry about is usually powder fallout and that can be cleaned easily. You could also cover part of your chest with a towel like a bib if you're really worried about stains.

If you're putting on a wig it also helps to not dirty that or have it in the way of your work.

Also I find that the makeup tends to look better with the pieces around it. Makeup that is over the top or has unnatural aspects will sometimes look really silly with your normal hair and clothes, so to save the worry that you're not doing it right, it helps to have the rest on. Especially when the wig comes on it all comes into place and you can do needed touch ups.

I often will only put on half the costume though. For example if the costume involves a jacket, belt, jewelry, etc that I can put on without touching the makeup, I'll wait until the end. This also helps the makeup since costume pieces might not be made with full mobility in mind and can weigh you down or prevent movement.
What do you think of cosplay?
I have a rather complicated attitude towards cosplay and cosplayers.

Part of me think of them as rather silly. I mean, grown adult dress up in game/amine/comic book characters with homemade costume, and act like they're actually the character? Com'on…

But at the same time, I admire their creativity and bravery. Some of the costumes are really ingenious and of high quality! I mean, let's face it, game/anime/comic book characters often have the most unrealistic physic defying clothing. It takes some real creativity and talent to create it in 3 dimensional reality and to have the killer body to wear it.

Cosplayers are very passionate about their craft, which is something I can relate to and appreciate. If one of those days I can loose 30 lbs, I'll go dress up too.
What should every first time cosplayer know?
There's a few things – one is that you you're going to get asked for pictures, especially if you cosplay a popular character.

For conventions, make sure that you have a way of carrying essentials on you, even if your costume doesn't have pockets. Perhaps make a simple bag to match your costume (same color as your outfit, or decorated with a suitable design, an example being a Jedi costume with the Jedi order symbol).

Wear your costume around before the convention, to make sure that you can move around in it, or that things don't start slipping/pinching/falling apart after a little while. At home, there's lots of time to make adjustments and fixes.

Don't worry if you're not as good as some of the veteran or professional cosplayers out there. Those cosplayers started somewhere too, and with practice, you too will eventually get good.