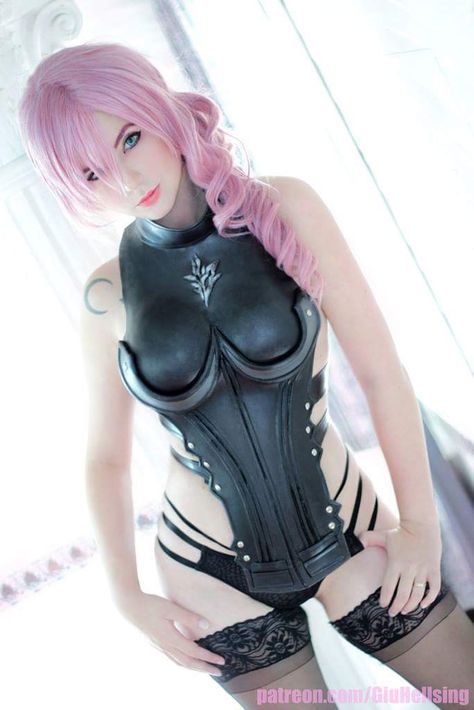 People about Cosplay...
What do you think of cosplay?
I have a rather complicated attitude towards cosplay and cosplayers.

Part of me think of them as rather silly. I mean, grown adult dress up in game/amine/comic book characters with homemade costume, and act like they're actually the character? Com'on…

But at the same time, I admire their creativity and bravery. Some of the costumes are really ingenious and of high quality! I mean, let's face it, game/anime/comic book characters often have the most unrealistic physic defying clothing. It takes some real creativity and talent to create it in 3 dimensional reality and to have the killer body to wear it.

Cosplayers are very passionate about their craft, which is something I can relate to and appreciate. If one of those days I can loose 30 lbs, I'll go dress up too.
What is the appeal of cosplay?
I enjoy comics too, mainly Judge Dredd, actually nothing else to think about it. I've got T-shirts, computer games, loads of comics / books, an Oyster card wallet, badge and cufflinks of JD. You could say I'm a fan. At comic conventions I take interest in seeing the various folks in costume. It's not my thing, but I get their enthusiasm.

One of the team on my current client in Holland is a huge Star Trek fan. He has all the films and all the episodes. At the moment he's collecting a part work of all the space vehicles. He goes to events but hates seeing anyone who dresses up and is out of character. "No one from Star Fleet smokes, carries a beer or spends their time on an iPhone". He doesn't do cosplay but appreciates those who take the time to add something to the atmosphere of an event by doing it well.

Watching my shy 8 year old and his 10 year brother with the Star Wars guys at a convention made my day. These people enjoy spreading joy. To me, that act of generosity is a big appeal.
What's your opinion on cosplay?
Cosplay is full of fun and creativity!

I don't do cosplay but I do have a lot of friends within the community. Some of them do it for fun but most of them take cosplay as a job and it is their passion.

I'm an anime con goer and I know that cosplaying a certain character from scratch is difficult and take a lot of resources. From creating the costume, studying the character traits and personality and interacting with people while you're in disguise, sure it needs a lot of confidence, energy and creativity.

Seeing your favorite character in person is amusing enough but to take a photo with them is a different experience.

I know that not all cosplayers are perfect, there are limitations since we're humans after all. Regardless, you should respect them and don't judge them. If they're missing something like a detail on their costume or unable to do what the actual character does, you don't know their history before deciding to cosplay that character. What I'm saying is, you can approach them in a nicely manner and tell them what does the character do and any improvement she/he can do for this character in the future. This method always work with me and my friends. Cosplayers are also fan of the character they portray, they're open-minded and open for feedback since they're like a public figure. Just make sure to be nice and I'm pretty sure that they will return it.

I just hate people who judges cosplayers based on their physical appearance. They can't even cosplay the character itself, why do they need to attack the person? There are times when toxicity is inevitable in cosplay community but it doesn't mean that you can always attack people who loves to cosplay. If you have a negative thing to say, keep it to yourself.

For cosplayers out there, just continue what you're doing! Be proud and always look up. Conventions will not be alive and active without you guys!