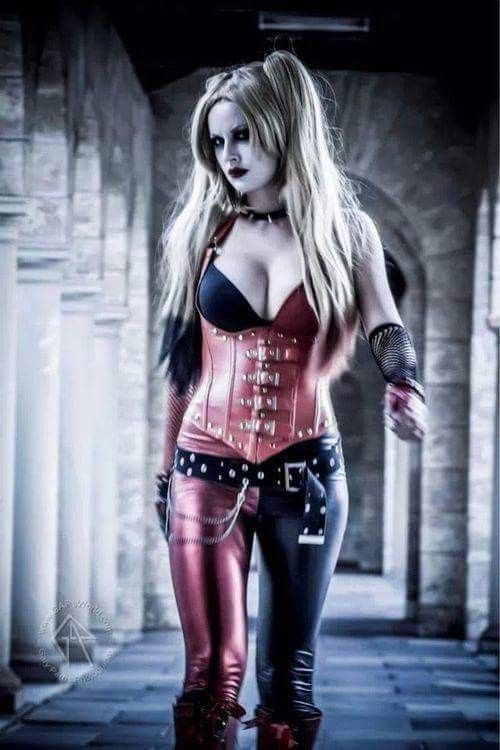 People about Cosplay...
What is the fascination with cosplay? Why is cosplay popular?
Fandom.
It's a way of expressing your love for a particular anime/manga/video game series. You enjoy the world the author created so much that you feel like dressing up as one of the characters. It's a tribute of sorts.

Escapism.
It's fun to take a break from your real life and escape into an anime/manga/video game world, even if just for a day at an anime convention. You get to be someone else for a bit.

Attention.
Great cosplayers draw crowds of convention-goers, get their picture taken by lots of photographers and receive lots of compliments. It's flattering.

Belonging.
When you walk through a convention and see other cosplayers, there's a sense of belonging to a community of people with shared interests. People make eye contact, smile when they recognize your character, ask to take pictures and are generally pretty friendly.

Craftsmanship.
Some people really enjoy the process of planning and creating the costume. Making armor, sewing, and building weapons can be a fun and rewarding hobby.
In your opinion, is cosplay a cultural appropriation?
When judging whether something is cultural appropriation, ask first: is there a cultural double standard that praises the borrower while punishing those whose behaviors/styles are being borrowed from? If not, then the second test is to see if the thing being borrowed has religious/spiritual/historical significance the borrowers are disregarding or disrespecting for the sake of 'cool'. Finally, does the act of borrowing reinforce stereotypes?

To answer your question, No. Cosplaying in the past hasn't been used to marginalize, dehumanize, or stereotype the Japanese people. Cosplay has no major religious, political, or spiritual significance, even in Japan it is considered a commercial hobby. Cultural Appropriation is problematic because the hegemonic group (in the US case, white people) get praise for behaviors the group that they borrowed the practice from get penalized for (in this case, Japanese otaku). However, Japanese otaku have the same or superior status as American Cosplayers at US Conventions and English language internet. Japanese Otaku are not facing a double standard when compared to white otaku that favors White otaku.

There are some racists who may say white cosplayers look more like the anime/video game characters then Japanese cosplayer, but those types tend to be seen as racists and pariahs in most well-balanced cosplay communities. Most people tend to think the Japanese have very high quality cosplay.
How do I get started with cosplaying?
At risk of sounding like a Nike ad, just do it! Find a character you want to dress up as and get started. If you need help there's plenty of tutorials (both blogs and videos), books, and forum you can turn to for advice, especially if you're doing something popular. Or you can do what I did and just muddle through it yourself. My first costume I bought what items I could, mostly at secondhand stores, dyed and altered a shirt and made some simple arm wraps out of cheap cotton. I had no idea what I was doing (and no sewing machine – do your hands a favor and use one if possible) but it came out pretty well and I'm still happy with it.

These days I usually make mine from scratch, finding a sewing pattern that is somewhat close and adapting it as needed. When I can pick up patterns cheap I look for anything that might be useful and stock up. I've gotten unused patterns for as little as a dime before, so even if I never use them I'm not out much. I like to let other people do work for me when possible. Secondhand stores can be good for base items and even for fabric, either by cutting something apart (one of my costumes is 95% bed sheets) or if you're lucky even plain fabric (I once found a piece juuuust big enough and in the right color for an outfit I wanted to do).

Remember you can decide how true to the source you want to be. If something is outside of your skill level or too expensive to do "properly", you can find a way to do something. I once stumbled upon a pattern to knit Rinoa's duster, but painting or sewing the wings on a plain blue one works too. Or you can stylize it to your own tastes. My costumes never look great, my skills aren't at that level, but I can do "good enough". And you'll never be sure what you're capable of until you try.