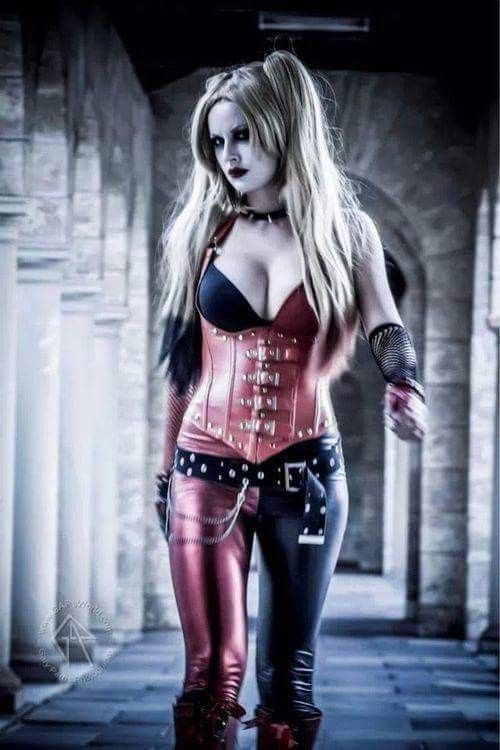 People about Cosplay...
What do you think of cosplay?
I have a rather complicated attitude towards cosplay and cosplayers.

Part of me think of them as rather silly. I mean, grown adult dress up in game/amine/comic book characters with homemade costume, and act like they're actually the character? Com'on…

But at the same time, I admire their creativity and bravery. Some of the costumes are really ingenious and of high quality! I mean, let's face it, game/anime/comic book characters often have the most unrealistic physic defying clothing. It takes some real creativity and talent to create it in 3 dimensional reality and to have the killer body to wear it.

Cosplayers are very passionate about their craft, which is something I can relate to and appreciate. If one of those days I can loose 30 lbs, I'll go dress up too.
Is it wrong to buy a cosplay? Does it devalue someone's participation in the "cosplay community"?
To answer your main questions, No and No. Cosplay is supposed to be about inclusiveness, fun, and showing your love for a character.

That being said, as with any group of people, there will be jerks on both sides. There will be those that make their costumes and look down on those that buy them, and vice versa. Jerks can be found at all levels of cosplay, just like regular society. And just like regular society, you have the choice to ignore the jerks and go your own way.

If you are happy with your cosplay, not competing in a 100% bought cosplay and are having fun, that really is all that matters.

People who make their cosplays receive just as many nasty comments and critiques as those that buy them by the way.
In your opinion, is cosplay a cultural appropriation?
Absolutely! Just not in the way your potentially-leading question could be interpreted to imply.

Wikipedia says that "cosplay" broadly applies to any costumed role-playing in venues apart from the stage. Therefore, it's only the growing and disturbing layman's trend of equating "cosplay" with "manga/Japanese" which makes it appear there's a problem. My generation was cosplaying before the term was coined (c.1984), and thus we "costumed" at conventions as characters from Star Trek, Star Wars, Ghostbusters, Doctor Who, Marvel and DC comics, etc., none of which are anime or in any other way Japanese in culture. Even if some were, most other characters equally originated from different countries and cultures, so on the surface the answer would appear to be "no".

Now, is cosplay appropriation of any kind? It's actually nothing but! By definition, cosplay is of a previously-established character from a previously-established distributed media venue (TV, film, books, etc.). You're always cosplaying a character which someone else invented, or at least basing in on one (crossplayers, etc.). You're not asking the creator of said character to do so, so yes, you're appropriating it. But it's an appropriation of trademark or license issues, not of culture… all cultures are potentially fair game for it.

Finally, cosplay itself has matured and spread enough that Wikipedia already classifies it as a "subculture", which I suspect is a conservative definition if you've ever been to a comic-con.

So: cosplay is, in the end, a "culture" based on "appropriation". If we concede that this encompasses any culture and appropriation, then your answer is a resounding and unabashed "yes".