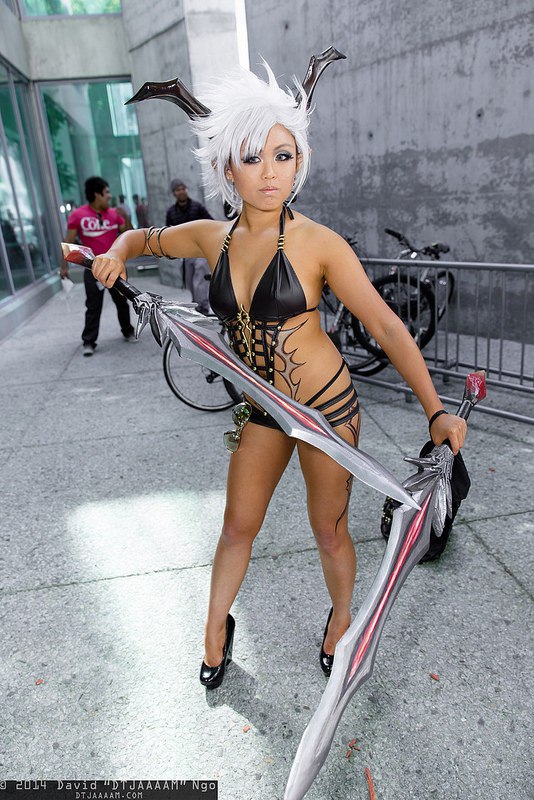 People about Cosplay...
In your opinion, is cosplay a cultural appropriation?
When judging whether something is cultural appropriation, ask first: is there a cultural double standard that praises the borrower while punishing those whose behaviors/styles are being borrowed from? If not, then the second test is to see if the thing being borrowed has religious/spiritual/historical significance the borrowers are disregarding or disrespecting for the sake of 'cool'. Finally, does the act of borrowing reinforce stereotypes?

To answer your question, No. Cosplaying in the past hasn't been used to marginalize, dehumanize, or stereotype the Japanese people. Cosplay has no major religious, political, or spiritual significance, even in Japan it is considered a commercial hobby. Cultural Appropriation is problematic because the hegemonic group (in the US case, white people) get praise for behaviors the group that they borrowed the practice from get penalized for (in this case, Japanese otaku). However, Japanese otaku have the same or superior status as American Cosplayers at US Conventions and English language internet. Japanese Otaku are not facing a double standard when compared to white otaku that favors White otaku.

There are some racists who may say white cosplayers look more like the anime/video game characters then Japanese cosplayer, but those types tend to be seen as racists and pariahs in most well-balanced cosplay communities. Most people tend to think the Japanese have very high quality cosplay.
What do you think of cosplay?
I think cosplay is a bit of an art form. A lot of time goes into some cosplay, especially the more meticulous, detail oriented costumes. Because of that, it's more than just "dressing up" to me. I see it no differently than movie costumes or FX makeup in terms of seriousness. Some people even make careers into it. I assume some others are able to break into other careers like acting or the aforementioned FX makeup.

It's not everyone's cup of tea… and I respect that. However, there's a lot more that goes into cosplay than what people see at face value.
What is the appeal of cosplay?
There are so many things, and most people have different reasons. Some people go to an anime convention and see the costumes, some just love a character so much they want to be them, some like performance, while others are more into the crafting.

The main reasons I started, and still, cosplay, are the crafting elements and being able to bring my favourite characters to life. There's a huge challenge in planning how to bring some of these anime and video game characters into the real world.

One other thing that can be fun is the reactions of others. I get a lot of comments, mostly positive, on my costumes and people can tell how much work I put into my costumes. I'm not the best at the performance, but I got a lot of positive feedback this past weekend in the costume contest at a local con. It's my creative outlet and I love that there are people who accept cosplay. I have got some negative comments, mostly from people who don't approve of costumes, but the positive feedback and friends I have made through cosplay keep me going.