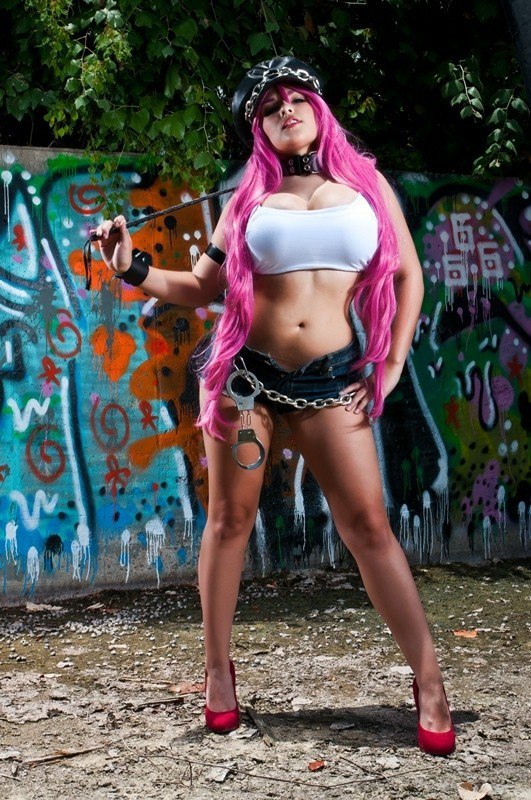 People about Cosplay...
What is the appeal of cosplay?
To me, it's equally a tribute to the property that I'm making the cosplay from, and the art form.

One could say the same thing of not getting the appeal of creating any media – learning any instrument, painting a picture, writing a book. It's creation and display – this may not be the same to everyone, but it's definitely a big part to me. It's also a way to meet new friends from all walks of life. I'm certain if you looked closer, a lot don't meet the stereotypes of an overgrown kid. I cosplay with people in the military, aerospace, tech, and all walks of life. Conversely there's people that do this for a living, myself included.

As someone that enjoys hobbies and media that was formerly shunned for being "too nerdy", perhaps immediately throwing anyone that takes part in cosplay into the "you're a man/woman child" box is a bit reductionist, and a little offensive.
In your opinion, is cosplay a cultural appropriation?
Cosplay is used to portray a character, in complete characterization, sometimes even down to speech and acting.

Culture appropriation, in my opinion, is always negative, portraying double standards that favor white people. For example, hairstyles used by black people seem trashy and inappropriate, but in white people they are deemed edgy.

Cosplay is a representation of the love for a character, they are acting as the character, their race or cultural background of said character usually has nothing to do with the character, it is a simple fact about them.

When a person does "cosplay", by making fun of another race, say they dress up as a black character by simply putting on brown makeup, this is racism.

However, correctly portraying the character who happens to be black, is cosplay and is not appropriating the culture of said character, simply using their image to act as them.
What is the fascination with cosplay? Why is cosplay popular?
I was always fascinated with cosplay and always wondered the reasoning behind it. Then last year I decided to try it out myself and see what I would think about it. I was completely surprised by the amount of anticipation I had for one making my own costume and two showing it off.

I think I'm officially hooked on cosplaying because it's just so much fun to do! The whole process of picking who you are going to be, planning out the costume and then wearing it is exciting! It kind of takes you out of your life and you transform into this other person for that day.

Another fun thing is that many other people enjoy your cosplay. This is usually their opportunity to see their characters in real life, I can't say how many drive by hugs I have gotten and many refer to your characters name (which always catches me off guard). For that day you receive a lot of love from others and I think that's usually what makes people want to do it again (at least for me), life has too many unhappy things so being able to create this happiness not only for yourself, but for others as well is a good feeling.