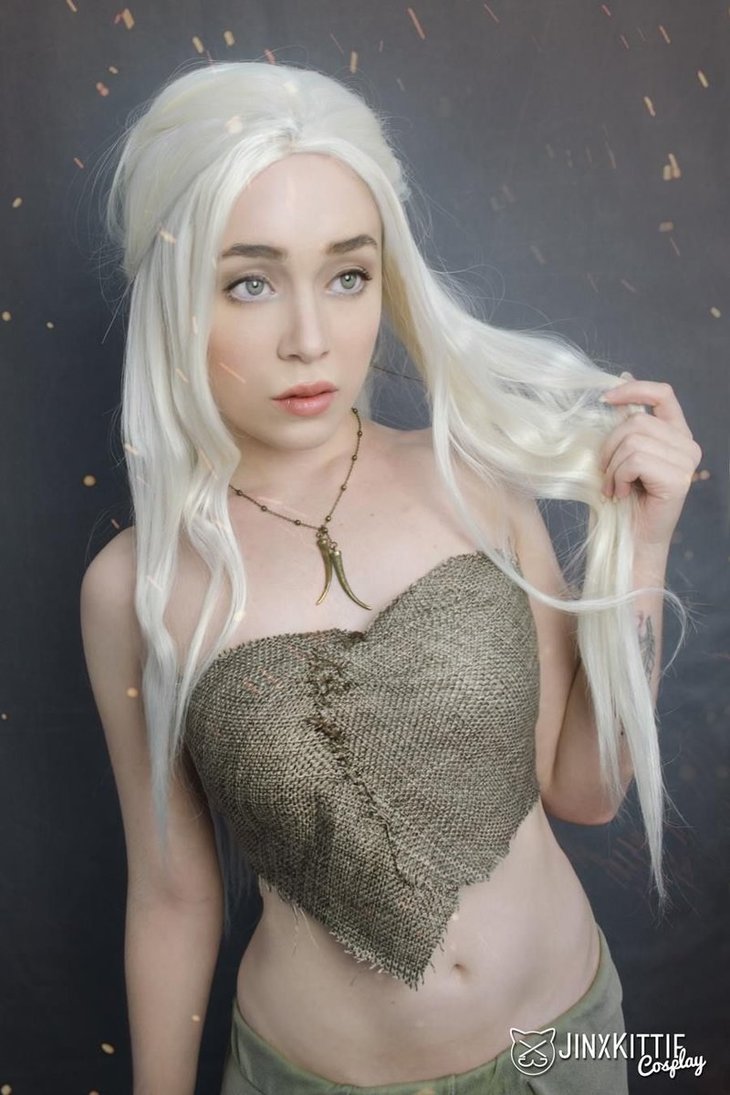 People about Cosplay...
Is it wrong to buy a cosplay? Does it devalue someone's participation in the "cosplay community"?
The only place it should really matter is in competition. Don't enter a workmanship based contest with something that you bought or commissioned, and don't take credit for the work of others.

That said, some contests have a category for commissioned or purchased costumes, you would be fine if you entered there.
How do I get started with cosplaying?
At risk of sounding like a Nike ad, just do it! Find a character you want to dress up as and get started. If you need help there's plenty of tutorials (both blogs and videos), books, and forum you can turn to for advice, especially if you're doing something popular. Or you can do what I did and just muddle through it yourself. My first costume I bought what items I could, mostly at secondhand stores, dyed and altered a shirt and made some simple arm wraps out of cheap cotton. I had no idea what I was doing (and no sewing machine – do your hands a favor and use one if possible) but it came out pretty well and I'm still happy with it.

These days I usually make mine from scratch, finding a sewing pattern that is somewhat close and adapting it as needed. When I can pick up patterns cheap I look for anything that might be useful and stock up. I've gotten unused patterns for as little as a dime before, so even if I never use them I'm not out much. I like to let other people do work for me when possible. Secondhand stores can be good for base items and even for fabric, either by cutting something apart (one of my costumes is 95% bed sheets) or if you're lucky even plain fabric (I once found a piece juuuust big enough and in the right color for an outfit I wanted to do).

Remember you can decide how true to the source you want to be. If something is outside of your skill level or too expensive to do "properly", you can find a way to do something. I once stumbled upon a pattern to knit Rinoa's duster, but painting or sewing the wings on a plain blue one works too. Or you can stylize it to your own tastes. My costumes never look great, my skills aren't at that level, but I can do "good enough". And you'll never be sure what you're capable of until you try.
What's your opinion on cosplay?
Cosplay is full of fun and creativity!

I don't do cosplay but I do have a lot of friends within the community. Some of them do it for fun but most of them take cosplay as a job and it is their passion.

I'm an anime con goer and I know that cosplaying a certain character from scratch is difficult and take a lot of resources. From creating the costume, studying the character traits and personality and interacting with people while you're in disguise, sure it needs a lot of confidence, energy and creativity.

Seeing your favorite character in person is amusing enough but to take a photo with them is a different experience.

I know that not all cosplayers are perfect, there are limitations since we're humans after all. Regardless, you should respect them and don't judge them. If they're missing something like a detail on their costume or unable to do what the actual character does, you don't know their history before deciding to cosplay that character. What I'm saying is, you can approach them in a nicely manner and tell them what does the character do and any improvement she/he can do for this character in the future. This method always work with me and my friends. Cosplayers are also fan of the character they portray, they're open-minded and open for feedback since they're like a public figure. Just make sure to be nice and I'm pretty sure that they will return it.

I just hate people who judges cosplayers based on their physical appearance. They can't even cosplay the character itself, why do they need to attack the person? There are times when toxicity is inevitable in cosplay community but it doesn't mean that you can always attack people who loves to cosplay. If you have a negative thing to say, keep it to yourself.

For cosplayers out there, just continue what you're doing! Be proud and always look up. Conventions will not be alive and active without you guys!